The rating is
4.9
according to
88
companies

Country availability:
Open to all countries
Operating system:
Windows
Category:
Educational computer software
Educational software
You can choose your preferred language!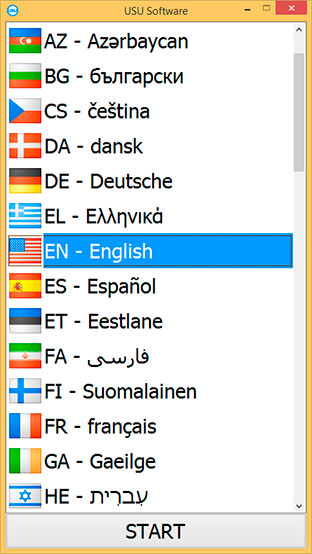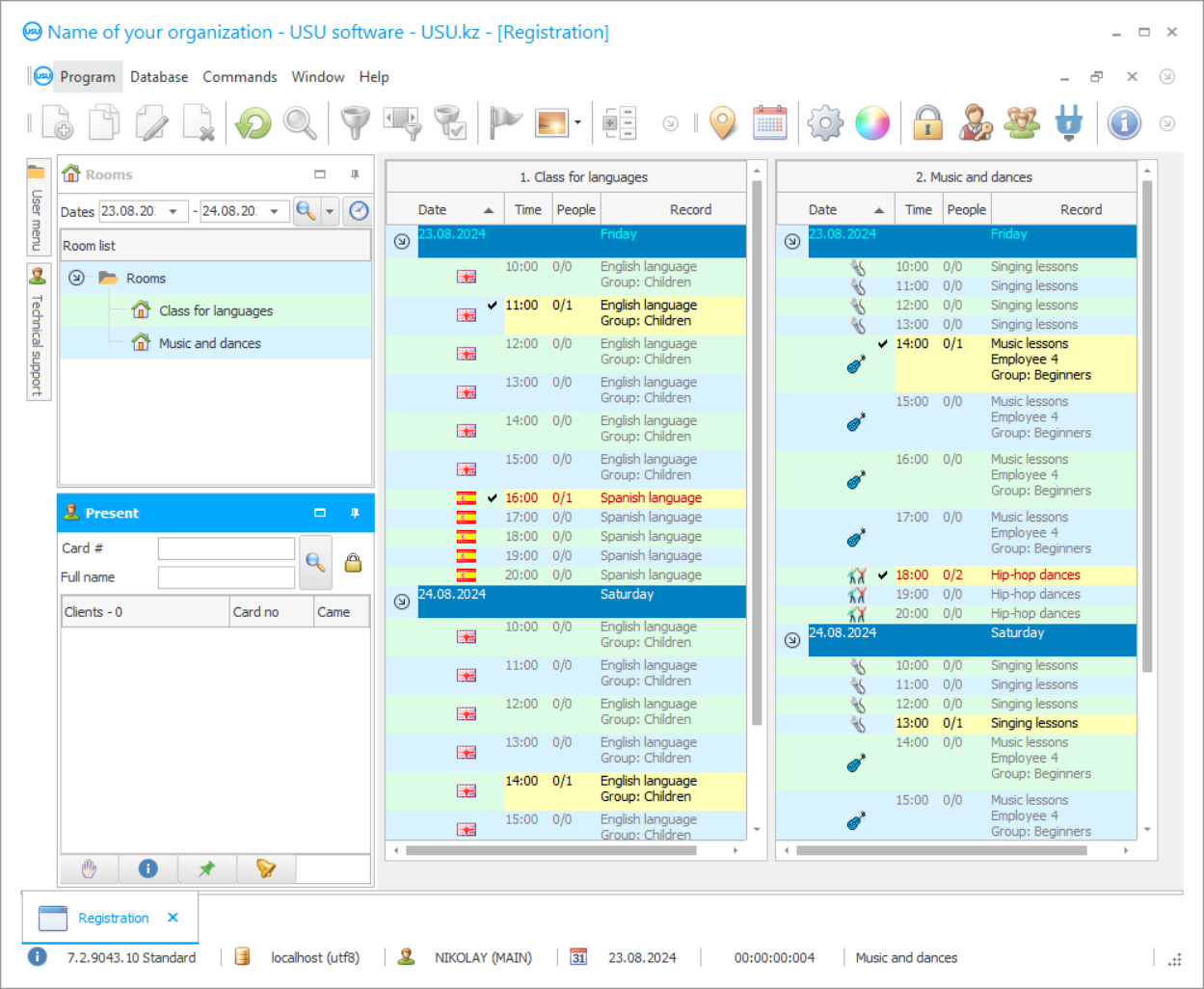 Whichever educational center you manage, whether language courses, driving school, any kind of studio, educational centers, universities, colleges, specialized courses, etc., you will need to establish a professional, automated accounting of your organization. That is why we offer you a special software. The educational software has an intuitive and user-friendly interface, so that you can easily learn it in the shortest time. In the main window of the software for education is displayed a training schedule of your educational institution. The special educational software notes both individual and group lessons, as well the name of a teacher. When a customer buys a new service and pays for a particular lesson, he became a member in the education school software. The special education automation software has a list of already registered members. In this list, you can see how many students and what courses visit. Which teacher educate one or another group. What amount of paid lessons has a particular client and whether payment arrears. The educational software for schools provides a range of management reports for the head of the organization that help him to monitor the performance of the company. Maintained a total control of lessons and classes. The educational software for teachers provides an analysis of students, their academic performance, visitation statistics, and analysis of financial investments. If necessary, the educational accounting software can work with a barcode scanner.
This may be necessary if the educational institution has a shop. The education database software prints all forms and reports with logo of your institution. This allows you to maintain the unified corporate identity. Optionally, you can configure the interface of the educational software for students, as in the database there is a set of suggested themes. The education scheduling software supports economic management of the company, which is also important. Journal of visitor accounting can be filled manually by employees of the organization, or by customer's cards. In this case, accounting is kept by the bar code of the card. This increases the efficiency and control of school. The education tracking software allows you to accrue employee salary at piecework wage. Our special education software programs for keep track of lessons purchased and provide statistics on demand. Course management has become easier, because it is possible to trace what course is the most relevant, and which teacher is more popular. With the educational computer software, you can also keep an online logbook of knowledge. The educational software programs maintain a record of the payment by cash or bank transfer, as well as mutual settlement. With the help of some reports, the head of the organization can reveal weaknesses of his educational center. In the future, it will help him to avoid gaps and solve these issues.
If you are interested in our software for educational institutions, and you want more details to get acquainted with it, you can download a free demo version from our website. To do this, write us an email with your request. You can also call us and our team will answer all questions regarding the functionality of the accounting software for educational institutions, its advanced features and prices. Remember that the educational software customizes for you, so that you get a unique product. Let's automate your business together!
Features of education management software
The following list represents some features of Special Software. Depending on the configuration of the software, a list of features may vary.
The education system has a unified database of students.

Educational software provides a quick search for the required person or student.

Educational programs can keep any information about student (contact details, requisites).

Education database provides control of students' activities.

The professional software for education keeps the history of visits and financial investments.

The educational software for schools keeps an accounting of pupils and students.

The journal for accounting education takes into account each visit or truancy of students.

You can download a free demo-version of the special education software from this page.

Education school software interacts with barcode scanners (bar coding).

Educational software for teachers have user-friendly interface.

Software for educational institutions have a variety of interface themes.

The special education automation software contains a list of the teaching staff.

The education accounting software supports the economic management of the company.

Teachers and administrators can keep an accounting of truancy in the education database software.

The educational software high school keeps a record for each course for which can be personalized schedule and different prices for customers.

Journal of attendance may be filled in manually or automatically with barcode scanner.

Educational assessment software supports work with club cards.

Education scheduling software allows you to create a timetable for each teacher.

The accounting software for educational institutions can calculate piecework wages.

You can manage staff of a training center with the help of the software for education automation.

Automation of analysis of the test results of students' knowledge.

Students' control.

Access control to the education management software.

Information control of educational centers.

Education management information system creates educational planning and is able to schedule each teacher, clearly displaying his free time.

Education management systems can record the cash and non-cash payment.

The software for education planning and management can generate consolidated financial statements. You will see the most profitable courses as well as the weaknesses of the organization.

At the request of the head of the organization can be formed any other summary reports.

The education administration software includes a detailed audit of the actions of all users.

Higher education management information system has an access control.

Higher education management software has plenty of additional functions.
Download demo version
Purchase the education management software
If you want to purchase software, contact us by phone, Skype or write us an email. All contact details you can find here. You can discuss all the details with our specialists and then they will prepare a contract and an invoice.