The rating is
4.7
according to
75
companies

Country availability:
Open to all countries
Operating system:
Windows
Category:
Grooming app
Grooming software
You can choose your prefer language!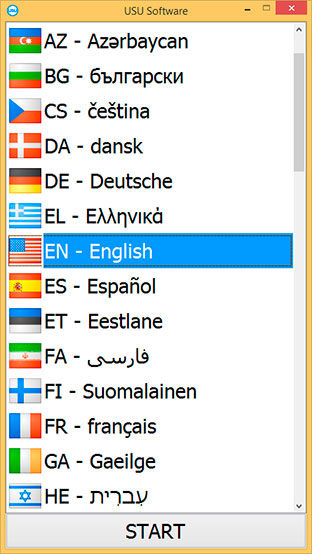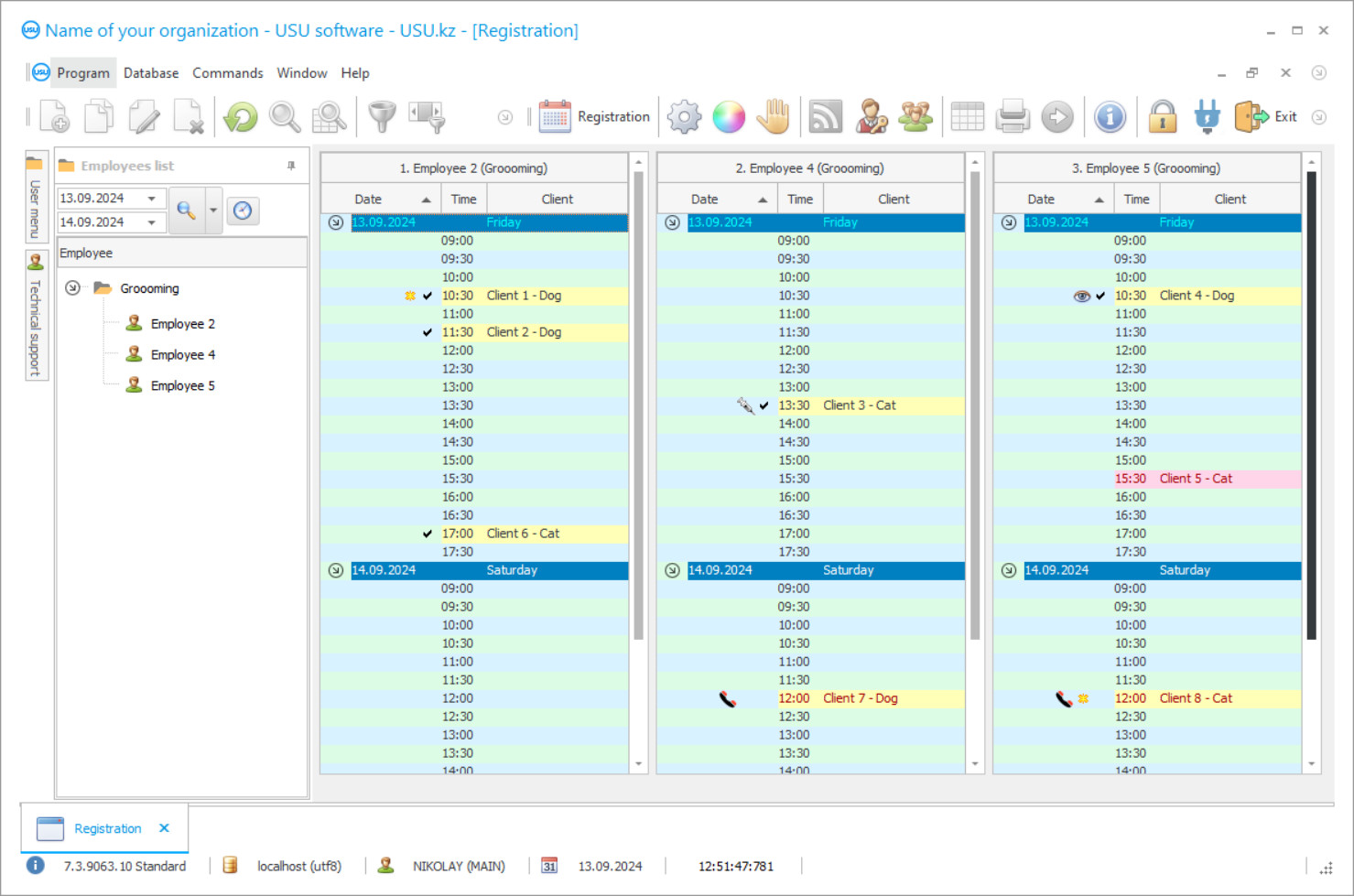 Every organization is faced with the problem of accounting and automation. A grooming salon is not an exception. Our animals need attentive care as we take care of ourselves and the work of grooming salon is closely connected with this. Every grooming salon knows that such clients deserve more attention. That is why the grooming software is needed. Therefore, thinking of you, we have created a universal system of accounting for grooming salon. Now you can automate business management of your grooming salon. Our system allows your salon to be individual. You can change the theme of the interface of the program. Our automation system fits any grooming salon.
Grooming program has a special data window. You can select an employee and a customer easily. Customers accounting of a grooming salon is quite simple. There is a database of all customers with the contact details and other important information. Grooming app allows you to track the methods of advertising that you used. You'll be able to find out which method is the most effective. You will be able to create a schedule for a week, a month or even a year. You can achieve all of this through the automation. To create such a schedule you need just a couple of clicks. You can always specify the interval of the work of an employee. The software for grooming system has many other features.
The program for grooming salon in useful not because of quick and easy record keeping, but also because of careful accounting. In our grooming salon computer system, you will be able to manage money, keep track of customers' payment, debts, discounts, price-lists and services.
You can control visits. Whether the client came or not, called in advance. You'll be able specify the reason for refusing. In addition, the program for salon automation has a mailing module. Now you can remind your customers about appointments, congratulate them, notify about discounts and promotions. For quality distribution in this module you can keep a record of errors, create your own templates for mailing as well as to see reports on clients and mass distribution.
Grooming salon programme gives you an opportunity to conduct a comprehensive accounting of stock, to write off goods, and even sell them if have such service in your salon. The software for salon provides an opportunity to control money and even provides payment services in different currencies and by different payment methods.
The program for grooming database has reports for all types of management accounting in the system. It is a very useful function for the head of an organization. In the program there are reports that allow you to analyze not only cash inflow, but also marketing reports, reports on clients and so on. For the customer accounting we've created reports that show all birthday men, reports on mailings and notifications, certificates. You can set up all reports. They allow you to view all goods, balance in stock, and sold products for any period of time.
Our grooming system will allow you to spend more time with customers, and less with accounting. You will do your job more efficiently. Make it easier with our software for grooming salon administration!
Features of grooming software
The following list represents some features of Special Software. Depending on the configuration of the software, a list of features may vary.
Grooming app provides the possibility of booking an appointment for a grooming service ahead of time.

The grooming software allows you to set individual work shift for each employee with vocations.

By managing employee' schedules it is possible to calculate the exact salary for each master for any month.

The grooming software provides an individual rate of each employee in the piece-rate wages, according to the established in grooming salons rates.

Grooming app keeps a history of each customer's visit to grooming salons.

The grooming program includes the formation of all forms and statements.

It is possible to add the information on materials and sales into the grooming system.

In the start menu of the software, you'll find three main sections: the modules, directories and reports.

It is possible to set an access control for each employee.

All pre-recorded materials can be written-off automatically, if you configure the calculation of goods and services.

All menu items are user-controlled and easily managed in the grooming app.

The software for grooming salon supports the automatic writing off of materials during procedures.

By controlling the grooming salon with the help of the program for grooming database you will be able to increase the productivity of all groomers.

Thanks to automated accounting you will please the pet owners with bonuses and gift certificates. In addition, the salon programme can control the circulation of gift discount cards.

Management control and accounting of grooming salon will be much more easier.

The grooming software allows the administrator to keep statistics.

This grooming software is a modern planning that supervises the work of the enterprise.

The grooming app controls sources of supply of goods and materials.

The program identifies the most profitable customers. It is possible to manage the customers' category in the "Directories".

To work with this program you need the Windows operating system.

Both beginners and elite grooming salons can use grooming software.

You can create an unlimited number of price lists and assign them to each client in the grooming app.

Grooming system controls user access to various software modules.
Download grooming software
Purchase the grooming app
If you want to purchase software, contact us by phone, Skype or write us an email. All contact details you can find here. You can discuss all the details with our specialists and then they will prepare a contract and an invoice.