The rating is
4.7
according to
81
companies

Country availability:
Open to all countries
Operating system:
Windows
Category:
Garage management software
Repair shop software
You can choose your preferred language!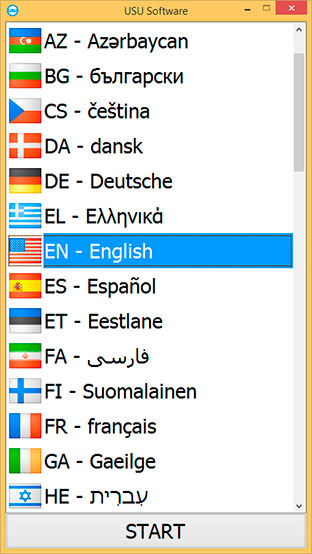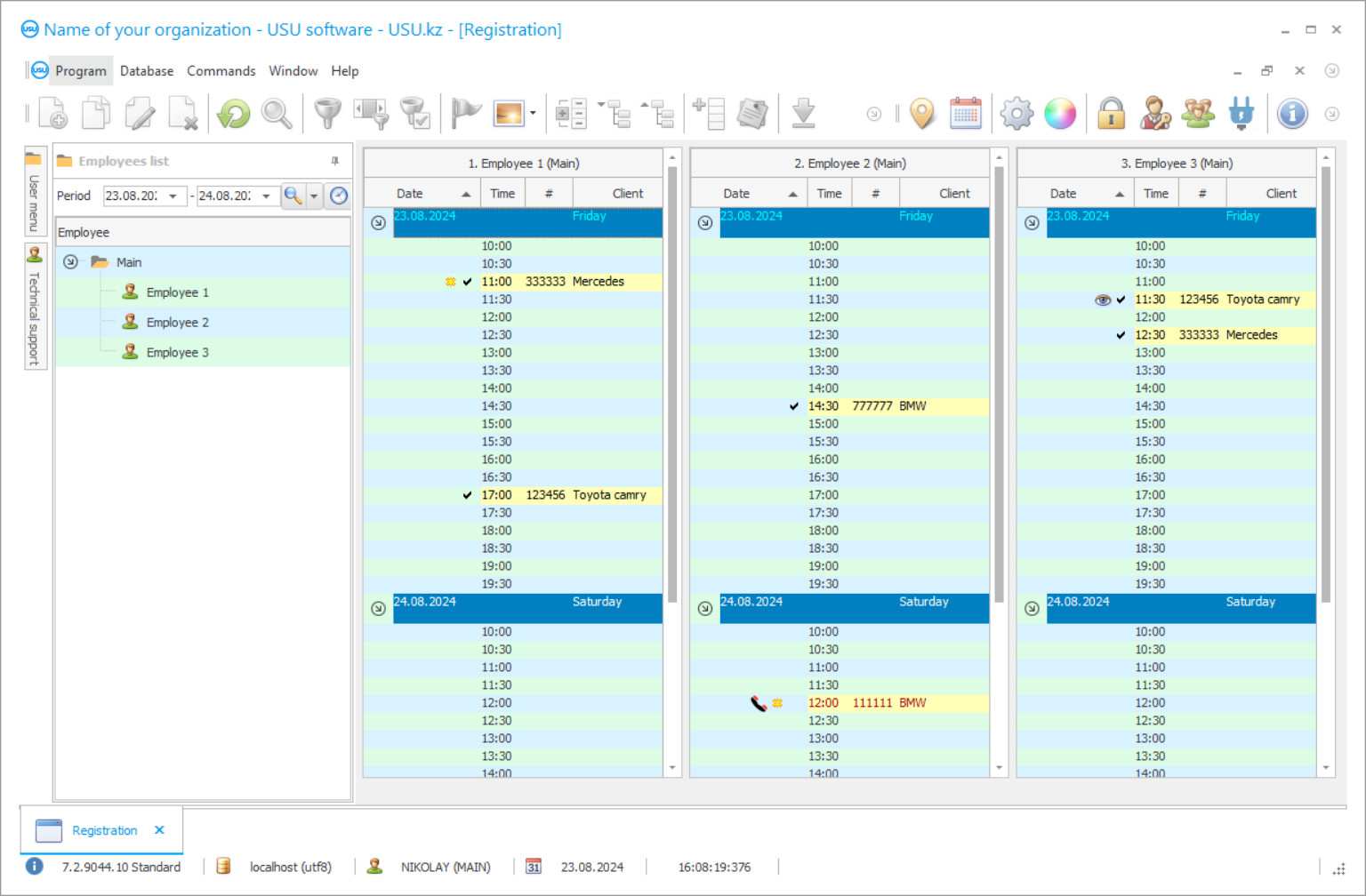 One of the ways to increase the productivity of the company is automation. We offer a software that will allow you to automate the work of any service center or even branches of garages. The auto repair shop management will move to a new level. It is a Multi-user software. It allows access by multiple users of a computer. There is a support for work through the network (Internet or LAN). Our garage management system allows you to keep an accurate accounting of the time of your employee's work. The auto repair shop software has a convenient schedule of repairmen' shifts that allows you to evaluate the employee's working time. A schedule for each master can be configured individually. In the "schedule" you can record customers and services. Because of this, customers will not be forgotten. Any master will always know his customers and the date and time of the appointment. Repair shop management carried out in a special module. In this module, you can see the entire history of work of each master or customer. All customers of service center are recorded in a single database of customers. Also you can record the entire history of customer requests in the garage management software. You can give discounts to customers. Garage software allows you to create a variety of price lists for customers with different prices for the services rendered. Auto repair software calculates the cost of repairs based on the price list. In addition, auto repair shop management software allows you to maintain detailed records of write-off spares and materials used in the provision of certain services, goods, accounting of tires for vulcanization. The software for auto repair shop even has the ability to automatically write-off the materials in the provision of services. This is called calculation.
Our auto repair shop app allows a detailed history of all fund movements. Utilities, rent, salaries payments, the cost of the purchases, etc. To get the most detailed picture of the cash flow, you need to create financial items in a special directory. Any user with appropriate access rights can create financial items.
All reports assembled in one section, called "reports". This section contains reports that evaluate the productivity of auto mechanics, to get detailed information about the company's financial flows, to see the real profit of service center, to get a report on debtors. Moreover, you will be aware of current situation on the stock, get detailed information about the running out materials and spare parts and many other useful reports. Through these reports, the head of the organization will be able to conduct a detailed analysis of car service and evaluate its performance
In our garage system we took into account the data protection. The program of garage automation uses special mechanisms that protect data from deleting or changing. Usage of user-name and password allowing giving access to the information only for those who can work with this information. Access rights for each user-name can be configured individually. For example, employees do not have an access to management reports, which are intended for the head of the organization only. All users' actions repair shop software captures a special module. This module is called auditing. Through the audit it is always possible to restore the picture of actions of any user for any date.
You can download the free demo-version of the repair shop program from our website.
Automated repair shop system - it is a very important step forward for your business!
Garage software features
The following list represents some features of Special Software. Depending on the configuration of the software, a list of features may vary.
Accounting of every car and every client.

There is a possibility of stock reporting.

Garage software keeps an accounting of auto parts in a shop.

Customers of auto service center will be able to use discount cards.

The costs for garage services will be in the directory called "Price list".

It is possible to print the customer's questionnaire.

Customer's data is stored in the unified customer database.

Repair shop software as a multi-user access and access control.

Organization of work of auto service centers, accounting of tires.

The software for garage automation works with trading equipment.

Personnel management and work control.

Software for auto repair shop can be customized for each customer individually.

Software for auto repair shop management can work with special equipment.

Software for repair shop management also keeps a record of partners that direct customers to the service station and then want to get percentage.

Auto repair shop app can configure working hours of the each specialist in the service station.

Auto repair shop management supports discount system in a customer service.

Repair shop management can be used together with the program for the automobile dealer.

Accounting for spare parts for motor vehicles. Auto repair shop app can work with multiple price lists.

You can download a free demo-version of the software from our website.

The repair shop program, with a flexible structure adapts to each organization individually, in accordance with its requirements.

The repair shop system clearly provides reporting on existing and written off spare parts.

You can download a demo-version of the software. Just write us an e-mail.

The program is able to keep records of services provided and sold auto parts.

Salary will be calculated automatically depending on the employee and the type of work.

Garage management system can also calculate parts of piecework wages for sold spare parts.

Garage system contains a detailed audit of the actions of all users.

Auto repair shop management software is designed with a convenient and enjoyable programming interface.

This software has variety of interface themes.

The software for garage automation can work with commercial equipment, such as a barcode scanner and label printer.

The software for auto repair shop includes a whole range of management reports for the head of the organization.

The software for auto repair shop management can run on a local network or even over the Internet.

Auto repair shop app includes an accounting of cars.

The repair shop program allows you to identify the brands of cars which visit service garage more often.

The repair shop system allows you to print forms on the work done for the clients of service center.

The garage software has many other features.

Every head of the organization will be happy!
Download car service software
There is a download link below. You can download demo-version. Demo-version is limited by working period and functionality.
Purchase the garage software
If you want to purchase software, contact us by phone, Skype or write us an email. All contact details you can find here. You can discuss all the details with our specialists and then they will prepare a contract and an invoice.