The rating is
4.9
according to
97
companies

Country availability:
Open to all countries
Operating system:
Windows
Category:
Printing software
Print management software
You can choose your prefer language!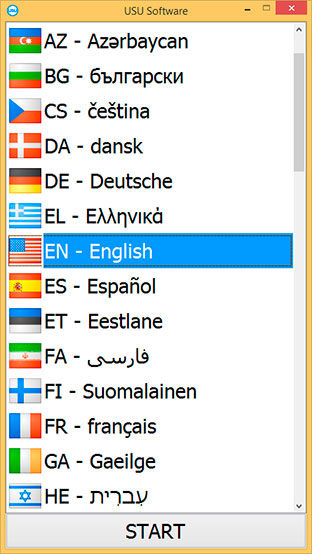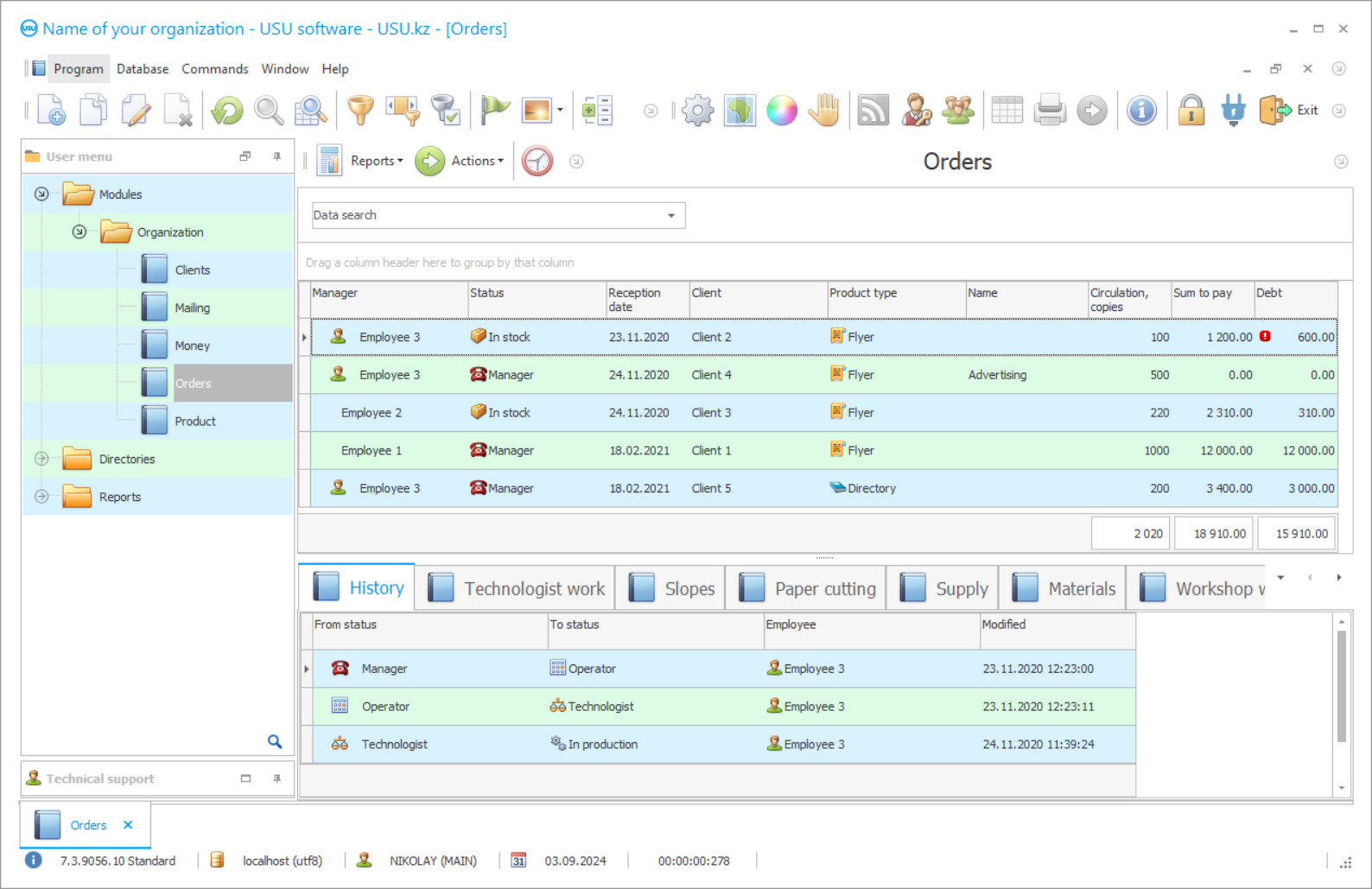 Printers are the place, where the automation is necessary! Our print management software will help you. An important part of the software for print management is user differentiation. This means that for every Printer's employee, for example, managers, designers, technologists, suppliers, shop foreman, or head of the organization, individual access rights are set, allowing to work only with the functionality that is included in the zone of their power. All the main work in the printing software is carried out in certain modules that display a variety of criteria. You can easily find orders and necessary information for any period of time. Printing programs have a single client database that is configured on the basis of CRM. You can search the needed information quickly. Types of products offered are in the directory where they are conveniently sorted into different categories. Printing management software allows specifying the number of circulation.
Working criteria are set individually, but print control software can also make automatic calculations, such as product costing, analysis of settlements, calculations accounting, the analytical calculation of the cost, thus simplifying your job. The print management systems print the forms and requisites with your company logo, it will help to maintain a unified corporate identity. Operating with parameters of types of work, the printing system calculates the future cost of an action, the calculation of cost of services, calculation of the cost of works. There will be a cost calculation, calculation of production and control of accounts. You can do very detailed calculations that are required for the order fulfilment. Then, you will be able to print out the accompanying report "Order Specification" where on one page you can see what kind of work was carried out on that order. It is important to know that the calculation of even the most complex products will be processed quickly, of course, it greatly simplifies the work. An important fact in the program for printing control is that the manager will be able to specify all planned and work performed. You can always see the work plan for any date. This will significantly increase the level diligence because it will not be possible just to forget about the client. The head of the organization will be able to see the work of his employees. Print management system gives an order through the chain of employees, while eventually it will fall on production. The program includes a wide range of various analyzes that enable to monitor and examine the activities of the company.
You can download a presentation of print management systems and learn more about this program. There is an opportunity to test the functionality of the printing management system and download it as a free demo version. Remember that the demo version - it is only a small part of what our automated printing software can offer. If you have any questions, you can call us or write us an e-mail. We will bw happy to answer them, and tell you about additional options and other details. Remember that the software for printing automation can be adjusted precisely to your needs. Start business management right!
Video software for typography
By watching the following video, you can quickly familiarize yourself with the capabilities of the USU program. If you do not see the video uploaded to YouTube, be sure to write to us, we will find another way to show the demo video!
Features of printing software
The following list represents some features of Special Software. Depending on the configuration of the software, a list of features may vary.
Print management software has a unified customer database.

Registration of orders for the release of the printed products.

Storing the required parameters of an order: date and number of order, the amount and details of circulation.

You can do the calculations directly in the printing software.

Calculation can be performed on any type of work that is easy to set up.

The order form is printed out automatically after calculation.

The print management software can store graphics.

The printing programs generate the necessary documents: invoice, receipt, and the act of reconciliation etc.

Printing management software registers cash and non-cash payments.

Printing system includes automatic tracking of the remaining debt.

Printing management software includes an accounting of advertising and cost-benefit analysis.

It is possible to add the work with materials.

The print control software includes an economic analysis of the enterprise.

It is possible to compare different projects and orders in the printing control software.

The print management system includes tracking all movements of funds and analysis of costs and revenues.

Print management systems can work with bar codes.

Printing management system can create analytic reports.

Print management is an automation of each step of production.

Each employee can make records about the results of each work.

Software for automated printing has an accounting of managers. It means that each manager works with his individual list of clients.

Software for printing automation has business planning and analysis of business performance.

You can download a free demo-version of the software for printing accounting directly from our website.

Print management software calculates price of an order automatically.

There is a printing control for the head of the organization.

Printing software can work via the local network and Internet.

Printing programs has an access control to different modules.

It is possible to customize the reporting for any organization.

Printing management software includes work of designers and printing press operators.

Printing system includes quantitative accounting of services on orders and financial accounting.

The printing management software provides a detailed accounting of all customer contacts: telephone calls, personal meetings, stores the results of meetings.

It is possible to add any financial reports to the print control software.

Software for printing control has a detailed audit of the actions of all users.

Print management system has plenty of additional functions.
Download software for accounting in a printing house
Below are the download links. You can download the software presentation in PowerPoint format and demo version free of charge. Moreover, the demo version has certain limitations: in terms of time of use and functionality.
Purchase the print management software
If you want to purchase software, contact us by phone, Skype or write us an email. All contact details you can find here. You can discuss all the details with our specialists and then they will prepare a contract and an invoice.