The rating is
4.6
according to
69
companies

Country availability:
Open to all countries
Operating system:
Windows
Category:
Laundry management system
Dry cleaning software
You can choose your prefer language!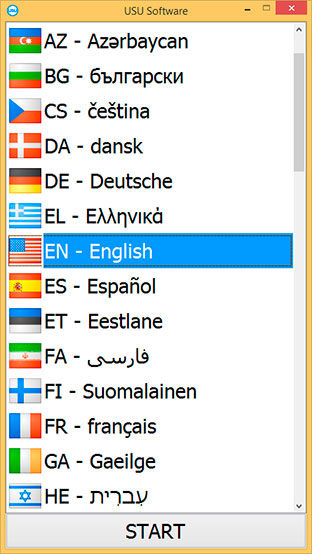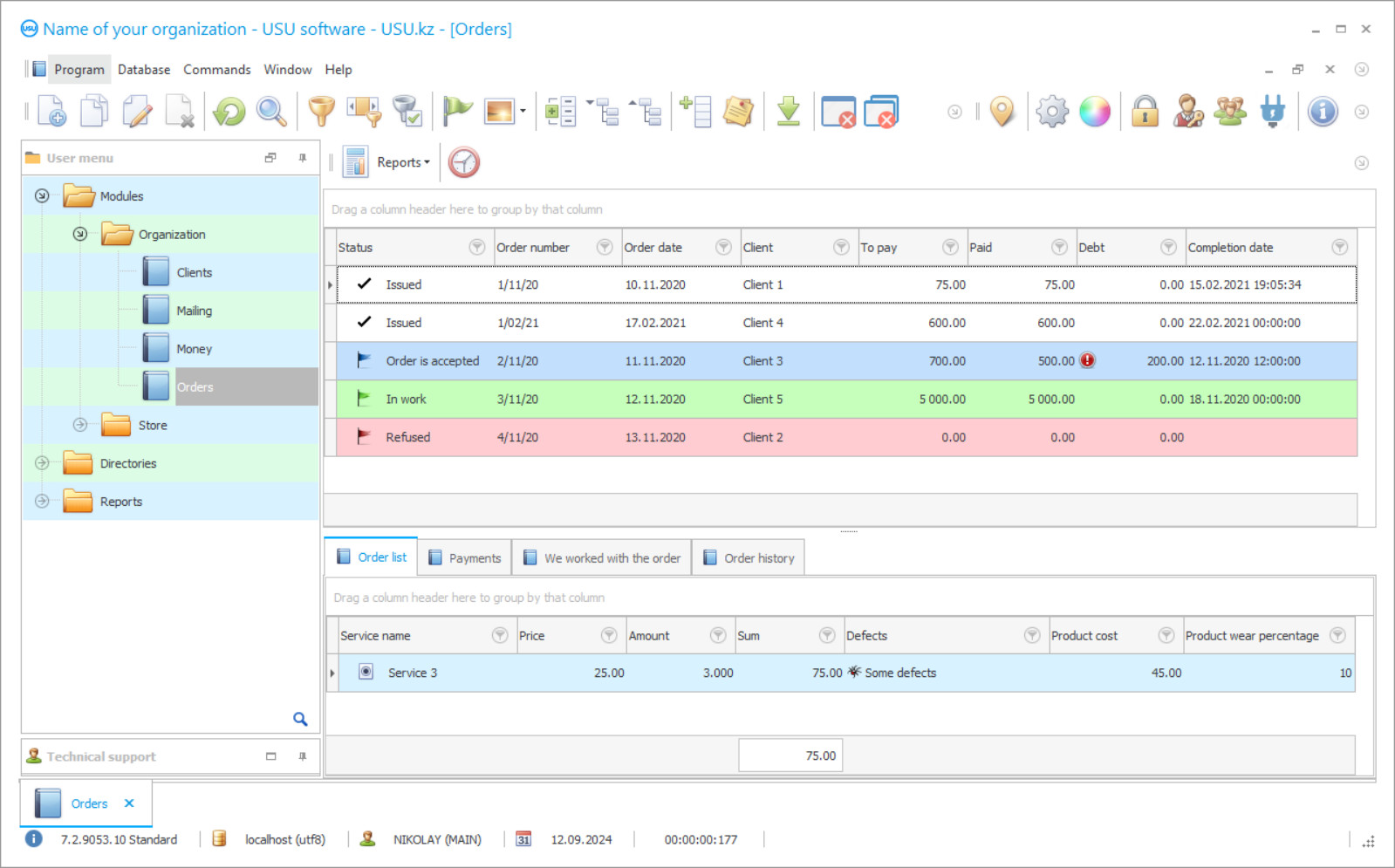 Sometimes, to increase the efficiency of the company you do not need to hire more employees or get more workplace. You just need an automation. Laundry automation will simplify and speed up the work. Our dry clean software will allow you to automate your company. Laundry, dry cleaning and all this areas of work you can control in our software. With the help of our software, you will gain complete control over all laundry processes. The dry cleaning software is protected by user-name, password and a role. Username and password protect data, and role determines the rights in the software. There can be an unlimited amount of usernames. The second mechanism of data protection, which our system of dry cleaning management has, is audit. It has an event log, where types of actions are recorded (logon, data entry, edition, delete, etc.), date and time, specifies a username under which the action was performed. Our dry cleaning management software supports LAN and Internet, allowing you to combine multiple branches in a single database. Such centralization is very convenient for management because sitting at home or being in a business trip, you can always join the program and see the state of affairs in each branch, and the whole company. You can register new cleanings in the main module of cleaning management software. It has a full accounting of cleaning services, addition of information about an order, services rendered, employees who have worked with this order, accept payment, and the history about the order fulfillment. Manager adds all necessary information about a client and an order. You register Client data once, not in the module of orders, but in a single client database. It is simplifies and accelerates the process of working with the client.
Dry cleaning system makes it possible to create different price lists. Information about prices of services will be automatically taken from the price list when you make an application. The whole program is arranged so that the largest possible amount of information the laundry software fills itself based on settings. This approach maximizes the performance of employees.
Moreover, our commercial cleaning systems have modules where you can work with goods and money. The module of goods allows you to keep a record of all goods (income, write-off). The "Money" module allows you to specify the cash outflow and inflow that not related to the provision of services of the company and the cost of procurement of goods (it can be utility costs, salaries and so on). The laundry management software among other features has the ability of SMS-sending and mailing. Messages themselves can be created in advance as the templates. In the process of sending the user selects a pre-designed template and sends messages.
For assessment and analysis of the company, our laundry management system offers various reports. Report on funds movement will show income and expenses in detail, which articles has the biggest expenditure of money. Dry cleaning program has a special report that displays a list of debts and debtors. Report on sources of information can evaluate the work of advertising. There is a set of reports for stock management. This set contains the reports that show residues on the stock, running out goods, movement of goods. These and many other reports allow you to get the most accurate and detailed information about the company. All reports and documents that forms our program for laundry control can be printed or exported to Excel, Word or image files..
Our commercial cleaning software will lead to the correct cleaning management of your company. Laundry automation – is a very important step forward to prosperity!
Features of laundry software
The following list represents some features of Special Software. Depending on the configuration of the software, a list of features may vary.
Organization of cleaning begins with creating of a unified customer database.

The dry cleaning software controls control large amounts of data.

There is a quick search and grouping of the data by various criteria.

Commercial cleaning systems are able to automatically fill in a new contract and print it.

The program allows the processing of requests from clients who have not signed a contract.

Accounting of dry cleaning is carried out using its own price list.

The automated laundry systems calculate the total price for each application.

Control of cleaning is conducted electronically and it is possible to print out the application form.

The laundry management system includes all payments.

You can work with cash and non-cash payments.

The dry cleaning app has a list of debtors.

Multiple users can work in the laundry software at the same time.

The software for cleaning management can work through the Internet.

Commercial cleaning software monitors each action of a user.

The cleaning management software can generate a variety of management reports.

Laundry management software has a convenient customizable interface.

The dry clean software keeps a record of every nomenclature.

The dry cleaning system can keep a record on the balance of goods and materials. For example, accounting of detergents.

The software for laundry automation automates the work of several departments.

Organization of cleaning company will be much easier with the use of our special software for cleaning.

Dry cleaning program is distributed free as a demo version.

The dry cleaning management can automatically calculate staff salaries, depending on the amount of work done.

The dry cleaning management software leads a complex accounting. Results can be displayed in convenient and comprehensive reports for different periods of time and in any section of the organization.

With the help of the software for laundry control it is much easier to control a dry cleaning.

It is possible to generate consolidated financial statements if necessary.

You can download a free demo-version of the dry cleaning software. Just write us an e-mail.

The commercial cleaning systems will significantly increase your income.

The laundry management system has plenty of additional functions.
Download laundry software
Purchase the dry cleaning software
If you want to purchase software, contact us by phone, Skype or write us an email. All contact details you can find here. You can discuss all the details with our specialists and then they will prepare a contract and an invoice.