The rating is
4.8
according to
89
companies

Country availability:
Open to all countries
Operating system:
Windows
Category:
Trading system
Trading software
You can choose your preferred language!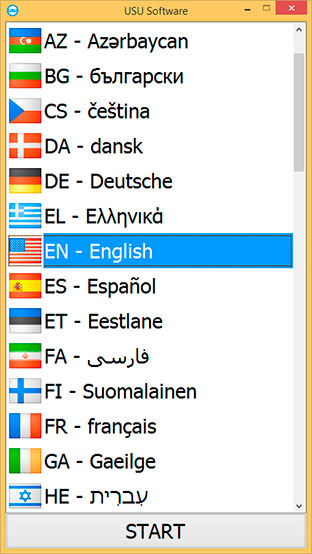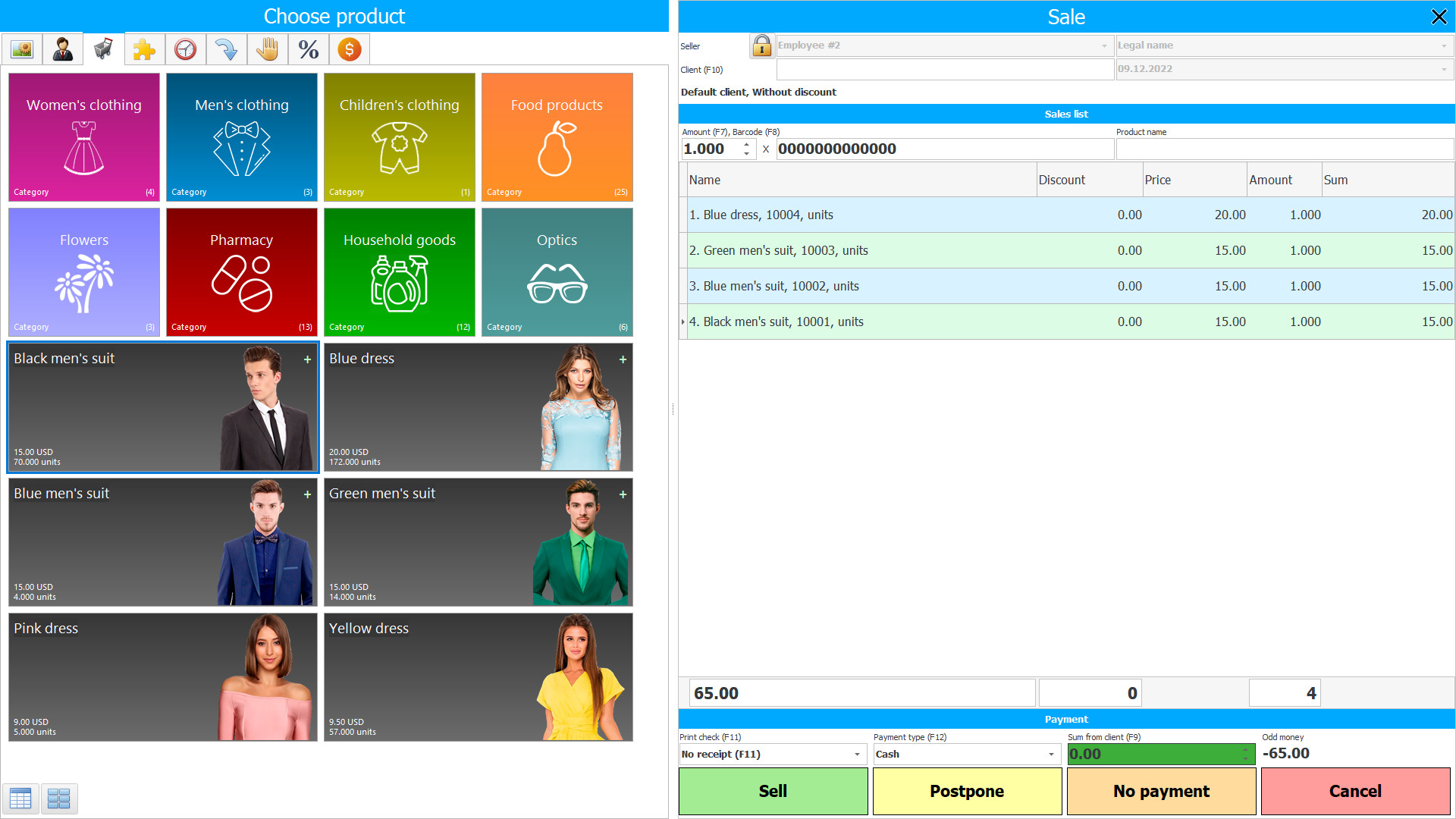 If you are tired of manual accounting and record-keeping by different programs we can offer you a solution. We offer you one program – one solution. Trading software is a program with a wide range of offered tools and functions. It's interesting work, efficient execution of tasks, and above all perfectly structured automated trade accounting. It doesn't matter which field of trading you are in, the trade management system can be adjusted to any of them and to help with trade management. The customization of automated trading software will allow you to have a software for accounting developed just for you. Shop automation allows you to work with all types of commercial equipment. Using bar-code scanner, you can perform a quick search of the goods, it is easy to carry out an inventory. Data collection terminal will help you in the posting of goods. Label printer allows you to print your bar-codes. Receipt printer allows you to print checks with your logo and all required data.
Still not sure whether you need automation? Then let's talk a little more about the trading system. Our automated trading systems allows different employees to work under different usernames. Also, trading programs allow seeing only the information they need. This will allow you to establish the work of each department and to make store management without making random mistakes.
The program can sell products both manually and through a special window "Sales". For convenience in the "Sales" window you can also make an inventory manually or by bar-code scanner.
We also offer you a flexible system of configuration of price lists and linking them to the clients. If you have a special customer, who you can encourage by the discount, you can create a special price – list for him in the trading app. Next time when client will come to your organization, his personal price will be displayed automatically.
Shop software allows the head of the organization to keep an accounting, view reports on money and stock for a certain period. Customer's report will show purchases for each customer. In this case, it will be possible to track those customers who are more profitable. The shop management software allows you to monitor all the customers that have debts.
It is not so easy to keep an accounting in a shop. We will not miss a single detail, and therefore all the movement of funds will be presented in two types of the report on the Funds Movement.
In the detailed report you can track every single detail. Using consolidated report you can check the funds movement per day. In the shop management system you can keep an accounting of retail and wholesale.
If you have a big shop with several cash registers, it is possible to set up the details in the program for trade control and keep an accounting of sales on several hours. In this case, multi-user function of the program is very useful. Each employee can add the information and make changes only on his cash register.
Our trading app has more features! Please contact us to learn more about the software for automated trading!
Features of trading system
The following list represents some features of Special Software. Depending on the configuration of the software, a list of features may vary.
Several users can work in the trading software simultaneously.

Each individual username is password protected.

Trading system can be blocked at any stage at the time of absence from the computer.

The software for automated trading can improve the performance of the employees.

It is possible to change the password in the shop software.

The automated trading software allows to divide users to certain groups that have different access rights to the database (managers, cashiers, storekeepers, etc).

Users can work in the software for trade management via the Internet or the local network.

The shop management software has a simple and intuitive interface.

The trading app allows you to set your company's logo in the main window.

You can display your company name in the title bar of the automated trading systems.

The trading programs have a multi-window interface.

You can download a free demo-version of the software for trade control from our website.

In the shop management system, it is possible to hide all unused columns.

It is possible to change the column order in the software for trade control.

You can adjust the width of columns.

The trade management system allows you to sort the data in the table by one or more fields.

In the software for trade accounting it is possible to set your name, contacts, details, logo.

Software for shop automation has three easy points in the menu: modules, directories and reports.

It is possible to view the purchase history on each client.

Different methods of payment can be taken into account.

The software for shop automation divides and details financial flows through the creation of financial items.

The shop automation software has multicurrency payment system.

You can download a free demo-version of the trading software.

The trading system supports virtual currency.

The automated trading software can keep track of debtors.

The shop software has plenty of additional functions.
Download demo version
Purchase the trading software
If you want to purchase software, contact us by phone, Skype or write us an email. All contact details you can find here. You can discuss all the details with our specialists and then they will prepare a contract and an invoice.