The rating is
4.7
according to
78
companies

Country availability:
Open to all countries
Operating system:
Windows
Category:
Veterinary practice management
Veterinary software
You can choose your prefer language!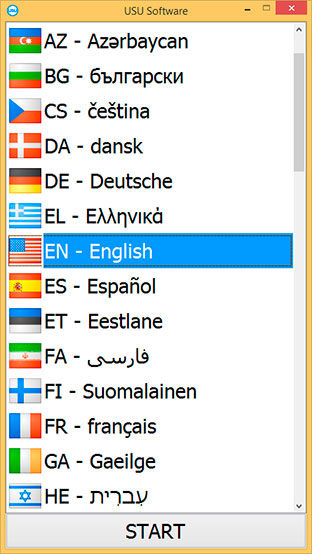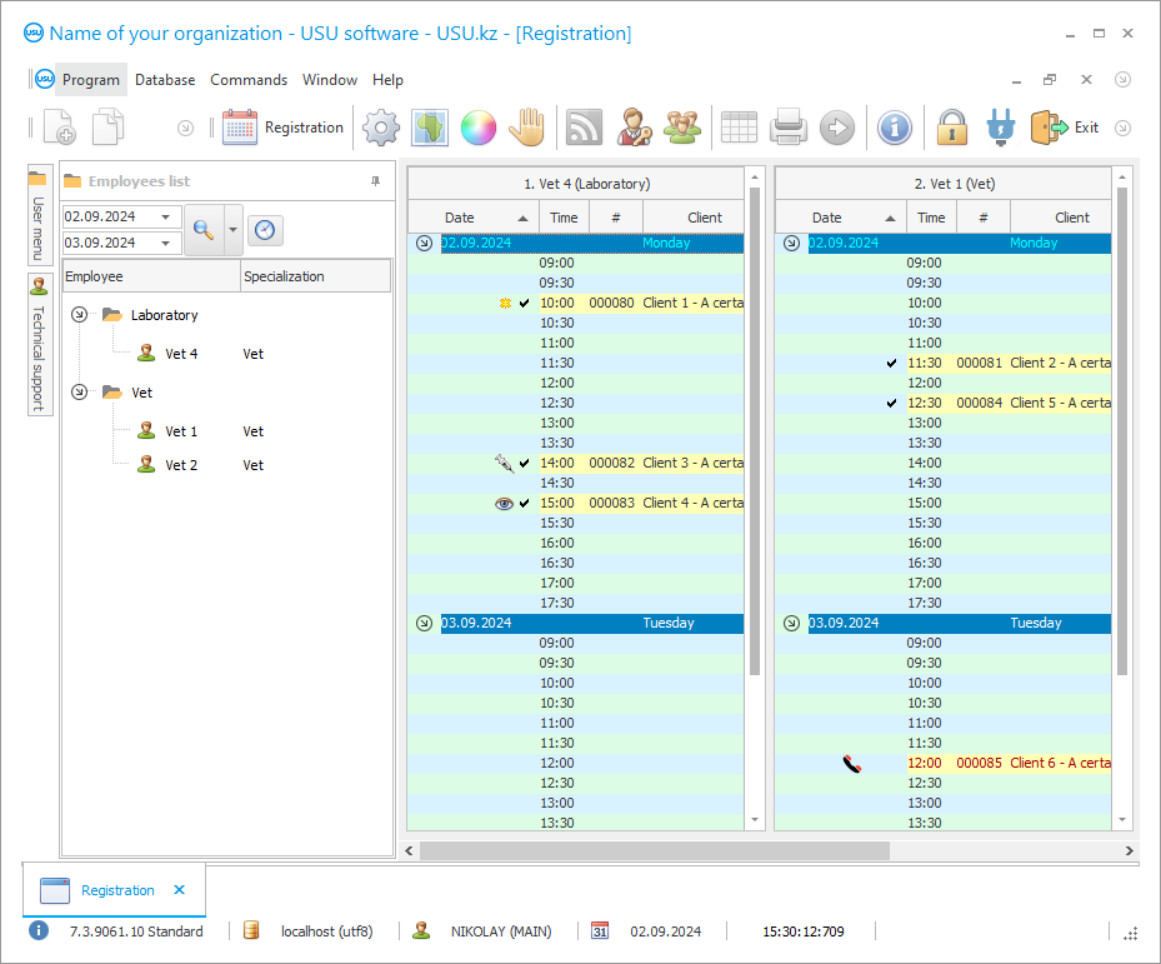 Management of veterinary clinic is just as important as any other health facility management. The veterinary software is able to keep records of patients – animals. This software keeps records of all treatments for dogs, cats and other animals. It also has electronic summary records of patients and makes a full accounting of procedures and services rendered. What our software for veterinary practice management can offer? Let's learn about the functionality of veterinary management software in details. As any our software, veterinary software programs have differentiated access rights. This means that every user of the veterinary computer software will have his personal password-protected login, and he will be able to see the functionality of the program, which is included in the zone of his powers.
Data in the veterinary clinic software are grouped into different categories. You can specify what kind of an animal in need of treatment. Record all necessary information and contact details of a pet owner. Just as in the medical software, there is a database and the so-called base of the ICD (International Classification of Diseases), which contains a list of possible diagnoses for animals. The vet clinic software has the primary registration of animals, animal health records, records of payment for these or that services rendered.
If there is a veterinary pharmacy, it is possible to automate the process of selling and keep records of goods and medications in the stock, with the help of special equipment like barcode scanner or label printer using veterinary computer programs.
Remember that the software for veterinary clinic management can be configured individually to your specific needs and requirements, i.e., eventually you will get a completely customized unique software.
Computer program for veterinary hospital management allows accounting of the organization's staff, as veterinarians, administrations, cashier and so on.
If you have any questions about the functionality and features of the pet clinic software, or if you are interested in price, just call us. Also you can write us an email.
The software for animal hospital management can be downloaded free from our website as the demo version. To do this you need to send us a letter by e-mail with your request. Remember that the animal hospital software can more! Start automating your business with us!
Features of veterinary software
The following list represents some features of Special Software. Depending on the configuration of the software, a list of features may vary.
Veterinary software has multiuser software and user access control.

You can keep an accounting of all animals that visited a clinic.

Software for veterinary practice management groups data according to various criteria.

Veterinary management software has user access control to different modules.

There is an accounting of domestic animals for many organizations.

Veterinary software programs include lists of diagnoses.

Veterinary computer software writes off the materials after the delivery of health services to pets in vet clinic.

Veterinary clinic software modernizes and automates the management of the clinic.

Vet clinic software has an accounting of services rendered and payments.

Veterinary computer programs include the automation of pet-shop and veterinary pharmacy.

Veterinary pharmacy can sell goods using a barcode scanner and price tags, using the label printer.

Veterinary clinic management is conducted in a special program module.

Veterinary hospital management has an accounting of veterinary surgeries.

There is an accounting of medication, goods and materials.

It is possible to customize pet clinic software individually for each organization taking into account personal wishes.

The software for animal hospital management allows you to solve many of the issues of vet clinic management.

Animal hospital software has an accounting of veterinarians, calculation of piecework wages and payment of salaries.

You can download a free demo version of the animal hospital app directly from this page.

Veterinary hospital software has plenty of additional functions.
Download veterinary accounting software
Below are the download links. You can download the software presentation in PowerPoint format and demo version free of charge. Moreover, the demo version has certain limitations: in terms of time of use and functionality.
Purchase the veterinary software
If you want to purchase software, contact us by phone, Skype or write us an email. All contact details you can find here. You can discuss all the details with our specialists and then they will prepare a contract and an invoice.