The rating is
4.8
according to
86
companies

Country availability:
Open to all countries
Operating system:
Windows
Category:
Medical Software
Medical software
You can choose your preferred language!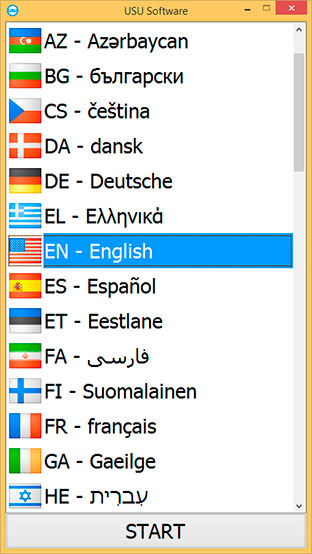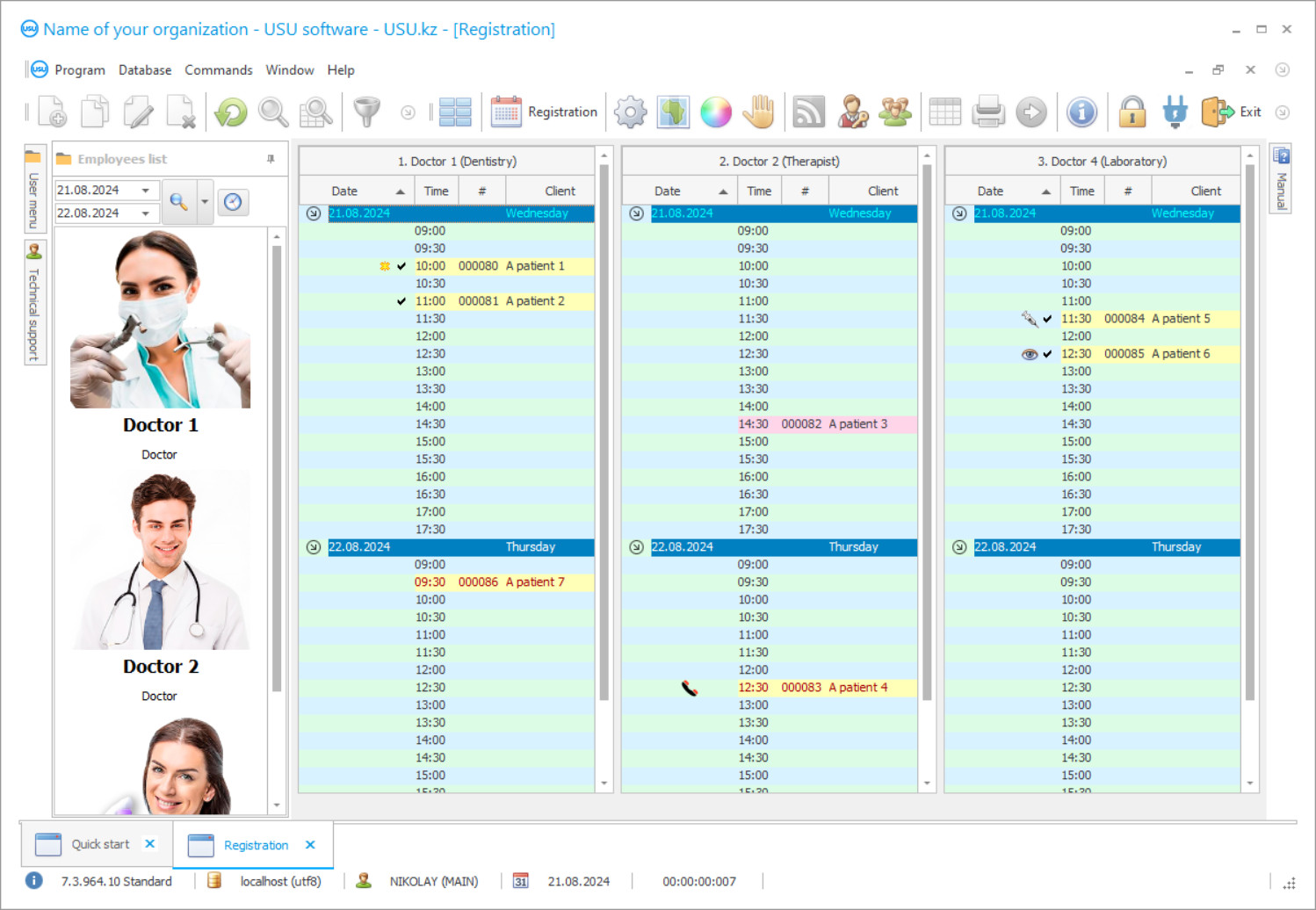 What is medical software? Any medical institution needs medical accounting and medical control because it is an integral part of successful management of any medical organization. It is important to keep patient accounting, doctor accounting, create schedules and so on. You should see the amount of consumable medical supplies and their residues in stock. Make long-term planning for a purchase of necessary equipment and medical supplies and also accrue salary to the hospital staff. Do you need a qualitative medical management? Our medical software will help your business! Medical program supports multiple users, and therefore different access rights. Each login is password protected. These medical systems allow you to track exactly who made changes in the program. Different access rights can be given to the head of the organization, the chief physician, different physicians: dentist, therapist, etc., cashier, receptionists, accountants and nurses.
Our medical applications have a large number of functions that can fully automate an accounting and control of your healthcare facility. Medical apps have an electronic patient's medical history, where data on consultations, the results of any laboratory tests, analyzes the system diagnostics and so on can be recorded. An accounting of patients maintained in a single database of patients that set in the program. Each patient has his own card, which shows his personal and contact details. Medical computer programs have a main window, which displays a record of all patients. After an appointment it is possible to print a visit blank. You can view the data on the patient for any specified period of time. Information on any patient can be found in seconds.
In addition, the program for medical automation allows you to establish a schedule of employees, taking into account the shifts of each doctor and the doctor's office. The program for medical bill can also print all the necessary receipts or statements and reports, where will be shown lists of services rendered.
Managing the medical center is very easy now! The attending physician works with the card of the patient. The program for medical charts already has a built-in database of IBC and treatment protocols that can be customized in accordance with the rules of your country. Doctor, agreeing with the treatment protocol, prescribes an appropriate treatment to the patient, and may add to the database further prescribed medications and procedures. Filling in the electronic patient card, the doctor can immediately see all of his data, test results and various x-rays.
In addition, the program for medical administration generates a mandatory medical reporting. For the head of the organization is possible to receive a variety of management reports.
If you still have doubts, you can download a free medical program in the demo version. Also, you can contact our specialists, who will answer any questions you may have.
Our medical software will automate accounting of your facility; establish a unified database of your patients and medical management!
Features of medical software
The following list represents some features of Special Software. Depending on the configuration of the software, a list of features may vary.
Several users can work in the medical system simultaneously.

Each individual username is password protected.

It is possible to change passwords in the medical software.

It is possible to divide access rights to different modules of the medical applications.

It is possible to work in the software for medical management via the Internet or the local network.

The head of the organization can work in the program via the internet from home in order to monitor the work of his company and view the management reports.

Each user can work in this software, because it is simple and user-friendly.

It is possible to customize the design of the software and choose the appropriate interface theme.

It is also possible to choose the color scheme.

Automated business looks prestigious. In the center of the main window can be displayed a logo of the company in order to maintain a unified corporate identity.

The software for medical accounting has a customizable interface. For example, it is possible to display a name of your company in the main window.

The software for medical automation can print any accounted information and with logo and requisites of your company.

Several windows and tabs can be opened at the same time.

It is possible to add the name of an organization, its contact details and requisites to the medical billing software.

Starting working with our medical billing program, you will see that program menu is designed simply. It consists of three parts: modules, directories and reports. Modules are needed for the everyday work, directories for the software's settings and reports are needed for the analyzing of results of work for any period.

Managers of the hospitals can send sms and emails to the patients. For example, it is possible to congratulate them holidays or birthdays.

Medical bill software supports mass sms and emailing.

You can notify customers about ongoing promotions or discounts with the help of the software for medical billing.

The software clinic software has a list of management reports.
Download special medical software
There are the download links down below. You can download software presentation and demo-version. However, demo-version is limited by time and functionality.
Purchase the medical software
If you want to purchase software, contact us by phone, Skype or write us an email. All contact details you can find here. You can discuss all the details with our specialists and then they will prepare a contract and an invoice.