The rating is
4.8
according to
75
companies

Country availability:
Open to all countries
Operating system:
Windows
Category:
Utility assistance programs
Public utility software
You can choose your prefer language!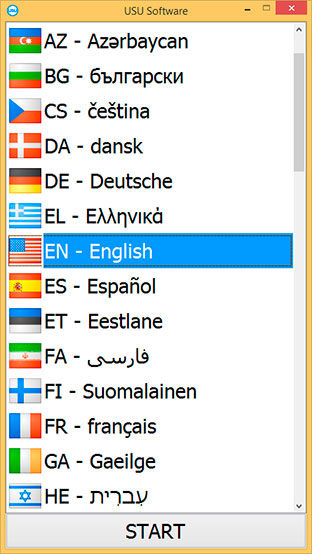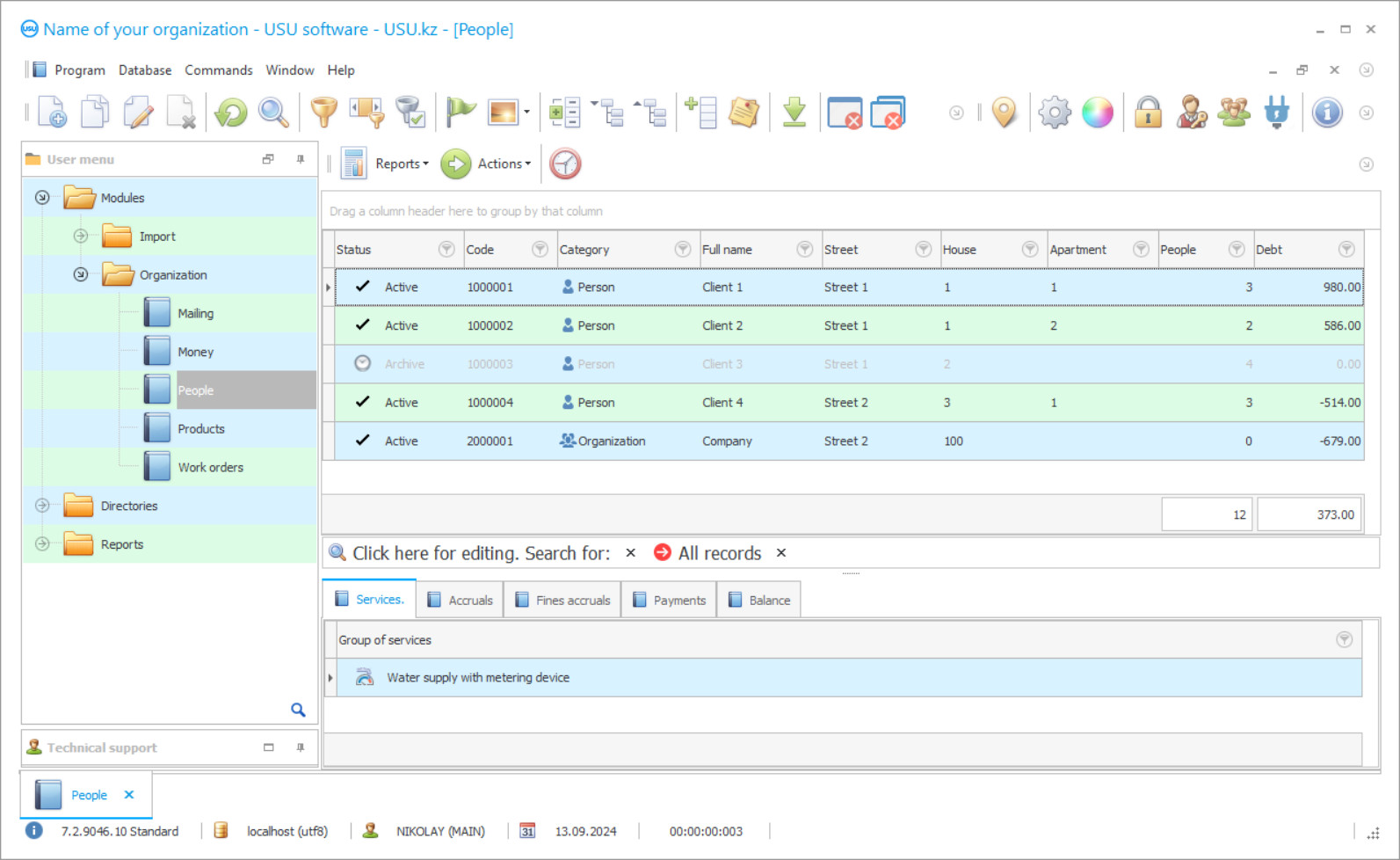 Public utility automation - this is a very important and necessary task. Our company offers a product to solve this problem. If you need a program for home, small town or a big city, it's not a problem, because our public utilities software is perfect for any organization with any number of customers. The activities of Public Utilities is important. The program for public utility management allows you to keep a gas accounting, water accounting, electricity metering and so on. You can easily automate your company with our utility assistance programs. Several users can work in the program at the same time. The program can run on a single computer and on a local network, or even over the Internet. Public utility software has a single client database. The database contains all the necessary information about the client: name, account number, contact details, address and so on. On a separate column keeps track of debts and overpayments of customers. All customers in a single database are divided into groups (eg, legal entities and individuals; there is can be more groups. It depends on how you want to divide your customers.) Tariff management in our program is implemented as comfortably as possible. The public utility program has the ability to adjust tariffs for customers flexibly. Charges may depend on the meter readings, area, number of residents, etc. You can adjust the differential tariff; create zones of consumption (for example, day and night for electricity) and so on. All this can be customized individually for each group of consumers. The program for public utility control allows you to keep an account of metering devices. Calculation accruals, which is implemented in the program, is very simple. The program accounts everything based on previously defined parameters (tariffs, consumption norms, etc.) and the entered data (meter readings), thereby simplifying and accelerating users' work. Moreover, our program keeps an accounting of fines. Program for public utility accounting allows you to charge a penalty for debtors and defaulters. Receipts may be printed as for one individual consumer and for all consumers at once.
Utility tracking software allows you not only accrue, but also fix customers payment. Payments can be taken in cash and through bank. The program calculates short change, if it was paid more than needed. Short change, at the request of the customer, may be credited as prepayment for the future. Accruals on all services, fines, payment are being conduct a detailed history. At any time, you can find relevant information. On the basis of this history software for utilities allows to generate various reports. The integrity of the history is provided by reliable protection mechanisms.
Tracking software has all the necessary reporting. Reconciliation statement, invoice, receipt, statement of payments, lists of debtors and overpayments, the summary report are already included in the program. Reports can be generated for any desired period of time. The resulting reports and documents can be printed or exported to Excel or Word.
The program will facilitate and expedite the work of employees. Increasing the speed of customer service will benefit the respect of consumers. With our program you will be able to organize a proper management of public utilities. A positive result from the implementation of our program will not take long!
Video about software for utilities
By watching the following video, you can quickly familiarize yourself with the capabilities of the USU program. If you do not see the video uploaded to YouTube, be sure to write to us, we will find another way to show the demo video!
Features of software for utilities
The following list represents some features of Special Software. Depending on the configuration of the software, a list of features may vary.
Utility assistance programs automatically makes charge for any services provided at the beginning of the month.

Automatic and manual calculation of fines to defaulters.

The software for water accounting supports work on any tariffs, including differentiated.

The software for electricity metering includes the analysis of economic activity and accounting of calculations.

Commercial and public administration.

The software for gas accounting tracks cash, non-cash payments.

Program easily recalculates data when a customer changes tariff or metering device.

The tariff management software assigns a unique code to each subscriber.

Quick search of the desired subscriber by code, name or address.

Filtering by customer's place of residence, number of residents, area, the presence of metering devices and etc.

The software for public utility accounting includes an accounting of business processes.

Accounting of energy resources and planning of their use.

The public utility management includes an accounting of cold and hot water, water metering.

The utility tracking software includes electricity accounting.

You can download a free demo-version of the public utilities software.

Computer accounting of utility activities.

Innovative software for public utility automation.

Automated accounting, control and analysis of municipal service.

Automation systems for all levels of the enterprise.

The public utility control software includes a summary report of activities of public utility.

The software for utilities supports an accounting of waste and provides comprehensive control of public utility.

Financial and economic analysis of a company.

The system of calculation of thermal energy.

This software works with water meters and electricity metering devices.

The management of public utilities monitors payments and debts of customers.

Automation of district heating substation.

The software for public utility automation includes gas metering.

Public utility software includes an accounting of electricity meter and other metering devices.

Automatic mass and single formation of receipts.

The formation of various registers and lists.

The public utility program includes an accounting of fines and analysis of funds of the enterprise.

Utility assistance programs have plenty of additional functions.
Download accounting software for utilities
Below are the download links. You can download the software presentation in PowerPoint format and demo version free of charge. Moreover, the Demo-version has certain limitations: in terms of time of use and functionality.
Purchase the software for utilities
If you want to purchase software, contact us by phone, Skype or write us an email. All contact details you can find here. You can discuss all the details with our specialists and then they will prepare a contract and an invoice.