The rating is
4.9
according to
97
companies

Country availability:
Open to all countries
Operating system:
Windows
Category:
Manufacturing software
Production management software
You can choose your preferred language!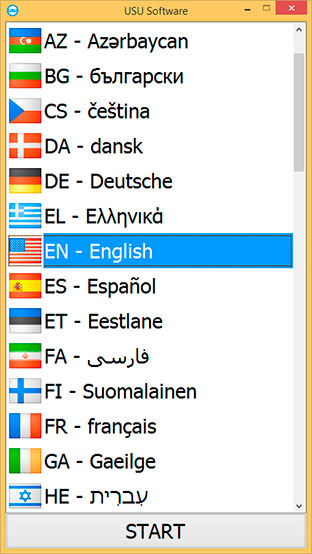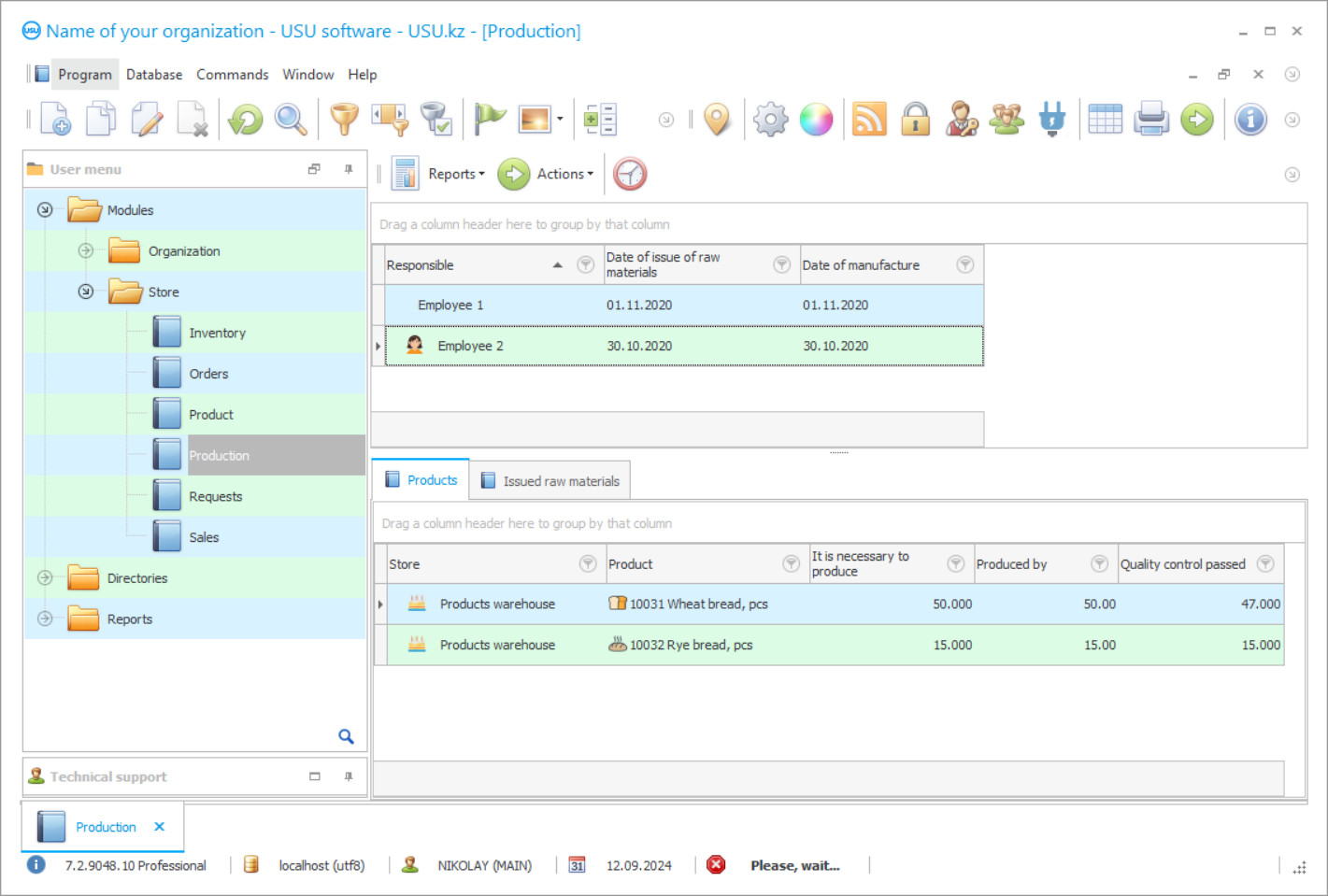 Production organization - it is always a hard work, a lot of difficulties, big responsibility and a very scrupulous manufacturing accounting. Using our automated manufacturing systems, you can adjust production management and analyze products. You will be able to automate and perform large-scale manufacturing control. A special feature of our manufacturing accounting software is a multi-user interface. This means that all your employees will have their own access to the database, with a given role. For the head of the organization – it is the ability to control the actions in the manufacturing control software. It is another way to reduce errors in manufacturing and conduct the production analysis. For any of your employee will be easy to learn how to work in manufacturing software systems. We've created a multiple document interface. What does it mean? It means that working with one report you can switch to another module and do another work. Manufacturing software will not close the previous tab allowing you to return to it when it is needed. This feature is very useful when you work not only on quality but also on the performance and speed, controlling the production.
Our manufacturing system is universal, because it can keep a record of the organization and the warehouse separately.
The flexible system of directories will allow customizing the program for manufacturing management special for your production.
The important thing is that you can configure directories for individual categories such as money, organization, mailing and storage.
In reports, you will be able to see not only the categories described above, but also view reports on clients and on the whole production.
Manufacturing automation will allow you to make an inventory, specifying the end of the period. One additional feature of the production planning software is that you can separate the information by the departments if your company has them. In addition, you can specify the period with which you want to work in each search window.
Our database will allow you to see and manage all activities of production. The advantage of our manufacturing organization program - a flexible filtering system. You can use not only simple filters with one or two condition, but you will be able to create complex filters with multiple condition. You will be able to find information you need quickly.
The module "Mailing" was mentioned above. This module is in the program for sms-sending and mailing. This is useful in cases where you want to remind someone, indicate the status of the work, and even to congratulate.
The basic module of work is the module "Production", which helps to make production management. This module is responsible for your everyday actions. Each production will have its own code and date of manufacture. In an additional menu, you'll see two main tabs - products and issued raw materials. In the "Products", you will see all of your products for a particular date, the amount to be produced, and the number of already produced products. You will be able to see the amount of spent raw materials for production on a particular day in the tab "Issued Raw Materials."
A very handy feature that will help you with production organization is -setting of calculation. You can set up cost accounting and calculation in a specific way. You will directly carry out all the work and take into account production quickly and easily.
Work with our program for organization of production and be always one-step ahead!
Features of production management software
The following list represents some features of Special Software. Depending on the configuration of the software, a list of features may vary.
Production management software has a unified customer database.

The manufacturing software records the cash and non-cash payments.

Manufacturing management software creates individual payment terms.

The production planning software automatically generates any documents.

The manufacturing system automatically fills in forms and statements required for the company's internal accounting.

The software for manufacturing automation program creates any financial statements on production and sales.

The software for manufacturing organization calculates piecework wages to employees depending on their work.

The automated manufacturing systems can plan production.

Management accounting of costs of production and organization of costs at the enterprise.

It is possible to monitor daily production using specialized reports of the manufacturing accounting software.

Organization of Production.

The software for the account of materials.

Personnel management, piecework payroll accruals.

Analysis of production, analysis of economic activity of the enterprise.

The software for manufacturing control provides control of production.

Organization of production management.

Automated production management systems, automation in the industry.

The software for production organization analyzes production and products.

Production statistics.

The software for production planning.

Contemporary production management systems.

Automation of production reports.

The software for information systems of production.

Information Management System for production management in any industry.

The software for organization of production includes accounting of costs and profits.

The manufacturing control software supports the production accounting.

Manufacturing software systems include accounting of production and raw materials.

The production management software keeps an accounting of manufacturing defects and wastes.

Accounting of direct and indirect costs.

Analysis of the manufacturing facility includes an analysis of the cost.

Manufacturing software includes inventory accounting.

Analysis of the volume of production, performance analysis.

Organization of production at the enterprise. Work automation in order to increase productivity of employees.

You can download a free demo-version of the software for manufacturing management directly from this webpage.

The software for manufacturing accounting registers all new contractors.

Automation of production processes combines all stages of the production in a single mechanism for business.

The software for manufacturing accounting has a detailed audit of the actions of all users.

Production planning software has an access control.

Manufacturing system has plenty of additional functionality.
Download demo version
Purchase the production management software
If you want to purchase software, contact us by phone, Skype or write us an email. All contact details you can find here. You can discuss all the details with our specialists and then they will prepare a contract and an invoice.