The rating is
4.8
according to
89
companies

Country availability:
Open to all countries
Operating system:
Windows
Category:
Program for a flower shop
Program for a flower shop
You can choose your preferred language!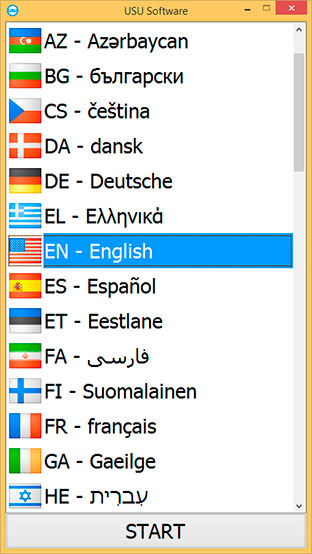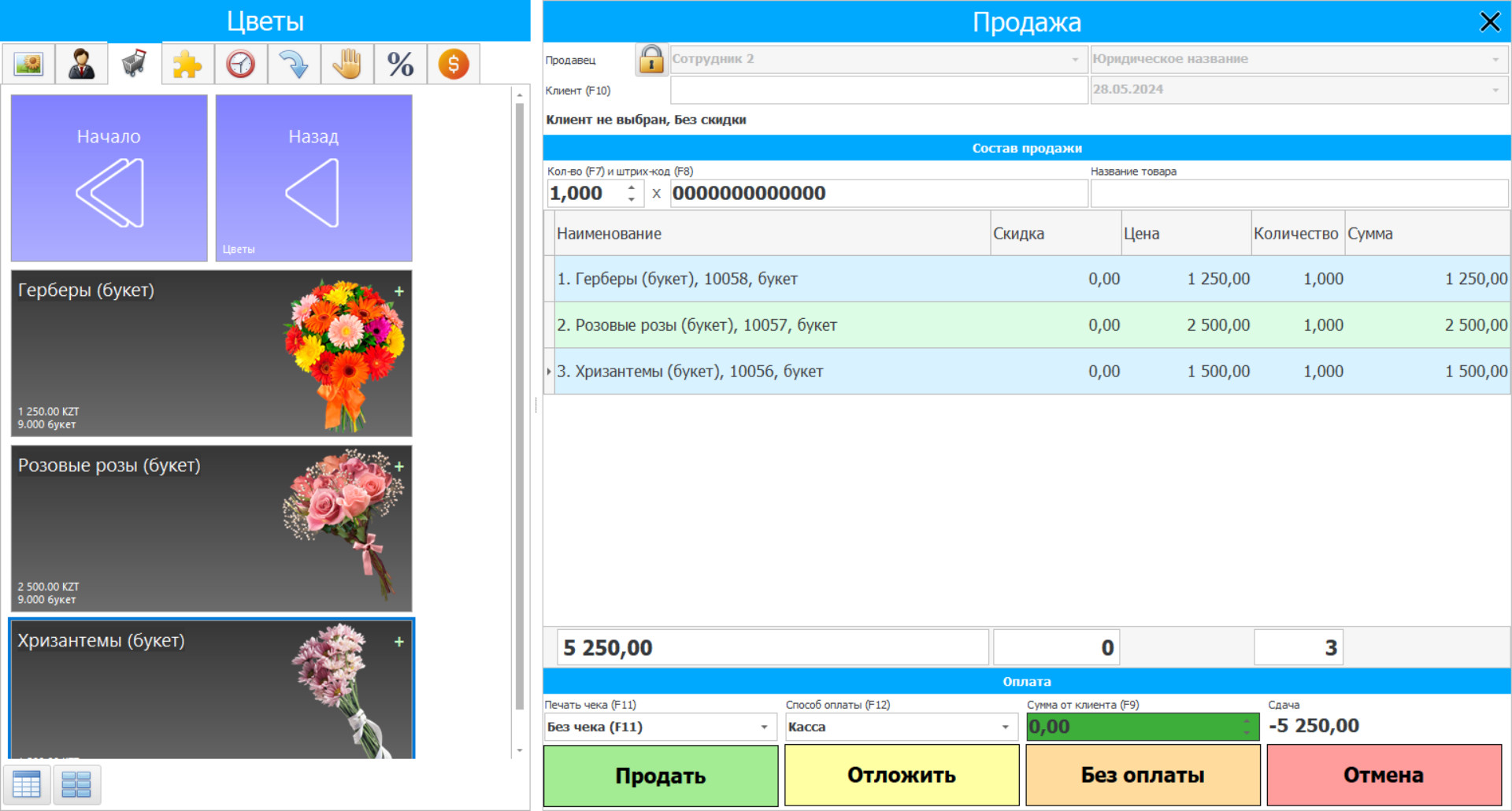 Does a flower shop need an automation application for accounting and management of flowers? Let's try to figure it out. Accounting of varying complexity and focus is necessary for all types of business, be it a small confectionery, a metallurgical plant, or a flower shop. An application capable of performing tasks of this kind should not only be easy to use, but also have broad functionality.
Flower shop accounting software performs many functions. First, it facilitates the work of the company's employees. Color accounting can now be done automatically, instead of manually, as before. This will help eliminate basic and common mistakes. Secondly, using a specialized application, or software, it becomes possible to generate reports based on the previously carried out accounting of store colors with one click of the mouse. Thirdly, the obtained data and indicators are more convenient to systematize and distribute in the accounting application. In flower shops, where records are still kept on paper, their safety is questionable. After all, the records in the magazines of the store can be lost, you can simply spill coffee on them. Information is better protected digitally.
An accounting application for a flower shop should also have benefits for management. For example, distribution of information and restriction of access to it. The application can be configured in such a way that store employees with flowers will only have access to files that are directly intended for the performance of their job duties. Why load subordinates with unnecessary information and mislead them? If a specific person is engaged in accounting and makes calculations, he is unlikely to need information from the customer contact information section. And even if it does, it shouldn't be a problem for a quality flower shop accounting application.
The control application for a flower shop is capable of providing both complete control of the entire enterprise and the control of individual actions. A number of small and large transactions take place in a flower shop every day. The application can be delegated responsibility for tracking, for example, sent orders. The location of the courier of the flower shop is displayed in real-time. All information relevant to the order is saved by the program.
The USU Software is a computer program for a flower shop with a huge range of possibilities, capable of optimizing your enterprise, regardless of its scale and direction of activity. This program can be used as an accounting program in a flower shop, a computer assistant for making calculations and performing data analysis, or a control program for a flower shop. Our program is able to control not only flowers! The program tracks and records financial transactions carried out in the flower shop. Also, payments and transfers are made automatically, delivery dates and their terms are controlled.
The extensive functionality of the software allows you to use it as an accounting program. It is important for a flower shop to build a well-coordinated workflow, in which accounting plays an important role. Performing it automatically, save not only time and money. By removing this task from the to-do list of a particular subordinate, he can receive another task, start achieving a new work goal. But what else does it do? Let's see.
Optimizing your shop with a USU program that automatically performs the tasks assigned to it. Configure the program so that its functionality most accurately performs the specified actions. By using our program, you increase the customer focus of your shop. Everywhere control in the shop. The program takes care not only of document flow and employees. Warehouse premises of a store, storage conditions for flowers, tracking expiration dates, accelerating inventory. All this is within the capabilities of the USU Software.
Not sure how to write off an item in a shop? Our program knows and will help you to perform this operation. To be more precise, it will do it itself. Convenient databases on any topic. A useful option for auto-filling forms. The first time they are filled in by employees, and then the accounting program fills in on its own. Very often modern equipment is used in a shop. The program has a high ability to integrate with all, even the latest, devices. Whether it's a barcode scanner, a cash register, a printer, a temperature controller in a refrigerator with flowers. The program receives data from devices and processes them. Reports can be generated according to the selected criteria. Comfortable work with the program from the first start. Constant communication with the warehouse or other departments, work premises.
Control over company expenses. The program allows you to plan your flower shop budget. Comparison of the planned expenses of the florist shop with the actual ones, analysis of indicators. Automatic accounting performed by the program is on par with the best accountants. Free trial version with enough modules and parameters to fully assess all the features of the program. Continuous revision and updating of the program at the request of the customer. We will compile the program according to your wishes and requests. Download the demo version of this program for free from our website, this version will include the default configuration of the USU Software as well as two weeks for a trial period during which you can decide if the program suits your company's needs.
Download demo version
Purchase the flower shop software
If you want to purchase software, contact us by phone, Skype or write us an email. All contact details you can find here. You can discuss all the details with our specialists and then they will prepare a contract and an invoice.