The rating is
4.8
according to
80
companies

Country availability:
Open to all countries
Operating system:
Windows
Category:
Investment accounting
Program for pawnshop
You can choose your prefer language!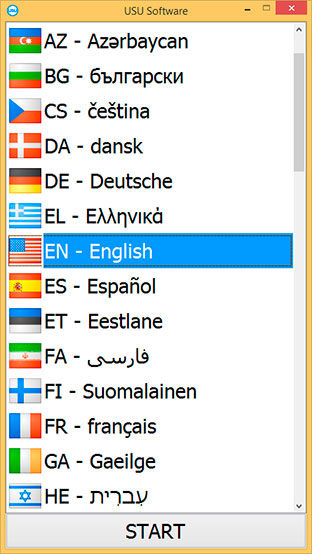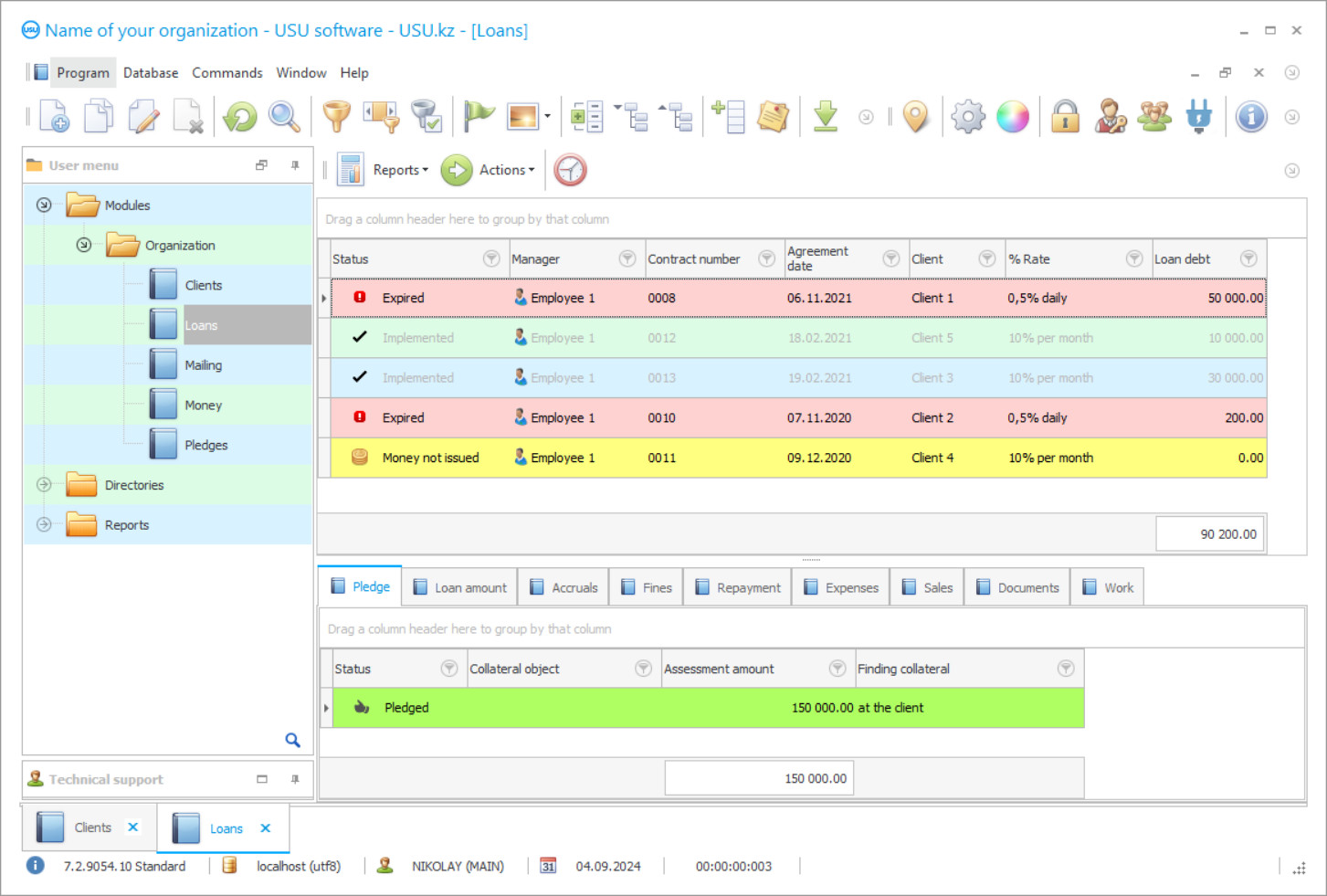 The modern economy of the country imposes high requirements on enterprises for the organization of accounting operations. To do this, you should purchase a special information product, or develop your own. The pawnshop software helps to control all processes occurring during the circuit. Strict adherence to accounting policies helps to determine the effectiveness of the bottom line.
USU Software is a specialized program for pawnshops that allows you to distribute responsibilities between employees, as well as track the level of production in real-time. The pawnshop monitors various services, which have their unique aspects, and it is important to determine the weight of each in the overall structure, so you can select the most profitable direction.
In software, processing speed is of particular importance. With a heavy workload of production facilities, costs should be optimized at all levels of management. Management strives to select a program that ensures the continuous management of business processes. The entry of new information should be recorded immediately, and the system should continuously update the data. If the electronic product is capable to do this, then the organization can achieve good results at the end of the reporting period.
A pawnshop can specialize in various collateral and leasing services. The client can offer a large list of objects: real estate, vehicles, jewellery, electronic equipment, and household items. The interest rate is determined in the software product using special classifiers and reference books. The built-in calculator computes the total amount of debt repayment. Next, a payment schedule is formed following the term of the pledge.
USU Software has numerous settings, with which you can form an accounting policy of your activities. Formation of the desktop and quick menu takes place in a short time. Employees of the organization get access to a specific section, according to their job description. All services and branches work in a single software. Therefore, a common customer base is formed.
Pawnshop software helps to automate the work of all structures and to establish interaction between different levels of management. Built-in templates of forms and contracts help to quickly generate documentation. The auto-complete function generates records following the entered information. Determine the level of supply and demand, as well as the workload of a particular department, in a real-time mode.
The pawnshop is engaged in a very important activity for the population, as it provides short-term loans for almost any goods. Any unnecessary object can be mortgaged and received money, and the company will send it for implementation. Sometimes people get things that they do not need. In this case, they can give them to pawnshops and gain profit. Therefore, proper implementation of the pawnshop's activities is crucial.
The main advantage of USU Software is the speed of data processing. It is rapid and functions without any delays, which is important in the performance of each pawnshop. The amount of entering information is not limited. Our specialists aware of the huge dataflow, therefore, they used all knowledge and modern technologies to ensure such a fast-processing system. Despite the high functionality and a wide range of useful tools, the software is not difficult to master and use for employees as it is convenient and understandable.
The pawnshop software deals with everything. There are not any operations that it cannot perform. In other words, it is your best assistant from now. Try it in practice, so you can objectively estimate all the possibilities and functions of the system. You just need to visit USU Software's website and get familiarize with the instructions of the offered product. Other configurations can be installed for extra money. First, we recommend you get a demo version, which is free of charge and downloaded after the request to our centre. See the functioning of the pawnshop software in practice and then decide should you facilitate your business with such a great tool or not.
It is impossible to go through all the functionality of the program. Nevertheless, we want to share with some of them: built-in assistant, actual reference information, delegation of authority, automation and optimization, access by login and password, interaction of all branches, departments, and services, integration with the site, prompt update, monitoring of performance efficiency, unified customer base with contact information, loan and leasing services, keeping a book of income and expenses, transfer of objects for sale, synthetic and analytical accounting, transferring the database from other software, backup, service level assessment, unlimited creation of item groups, tracking cash flow, bank statement, formation of tax and accounting reports, waybills, templates of forms and contracts, versatility and continuity, consolidation of reports, taking inventory, identification of late payments and contracts, drawing up a debt repayment schedule, accounting in various currencies, control over exchange rate differences, determination of the final cost, calculation of the tariff, built-in calculator, quality control, selection of methods to estimate reserves, Viber communication, sending SMS, analysis of the financial condition and financial position, control over the workload of employees, personnel policy, special classifiers and reference books.
Download investment accounting software
Below are the download links. You can download the software presentation in PowerPoint format and demo version free of charge. Moreover, the demo version has certain limitations: in terms of time of use and functionality.
Download demo version
Purchase the program for pawnshop
If you want to purchase software, contact us by phone, Skype or write us an email. All contact details you can find here. You can discuss all the details with our specialists and then they will prepare a contract and an invoice.