The rating is
4.8
according to
89
companies

Country availability:
Open to all countries
Operating system:
Windows
Category:
Sport and Recreation
Entertainments accounting program
You can choose your preferred language!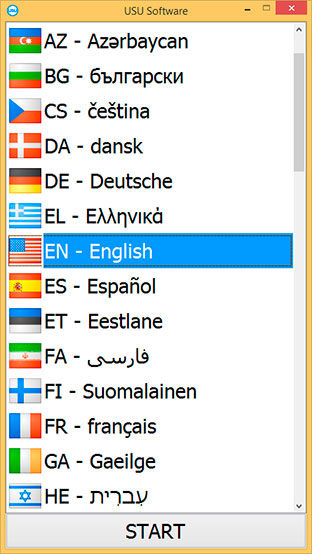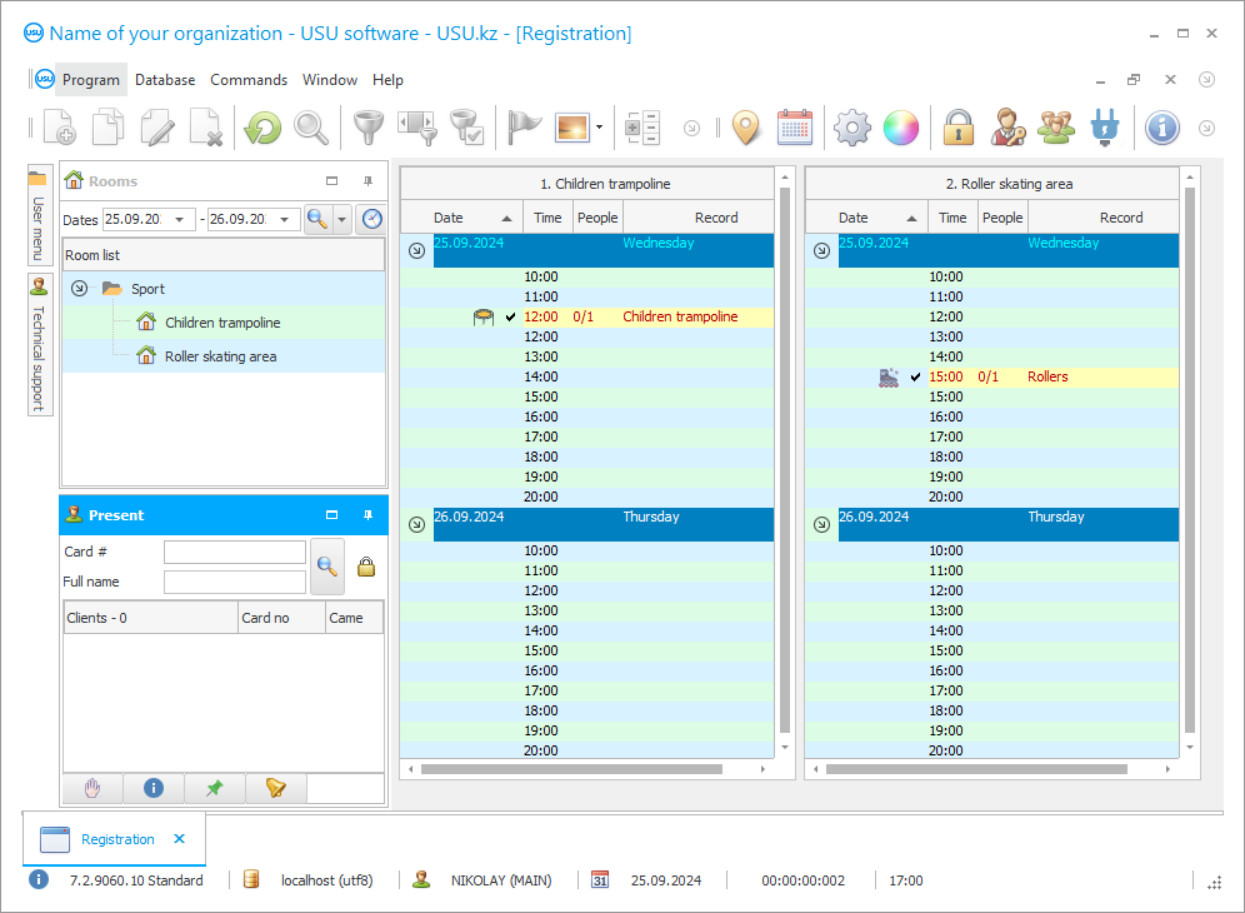 Very often sports and entertainment organizations and centers pay a lot of attention to automation issues and choose the USU Software in order to control the company's subscriptions and visits. However, if your organization offers one-off visits or services rather than systematic sessions, then you should try a completely different approach to automation and accounting that is now available with our entertainment accounting software.
The USU Software configuration for entertainment centers is a universal, and comprehensive solution for organizations such as a trampoline park, roller clubs, public skating rink, wall climbing, kart racing centers, bowling, and so on. This configuration is perfect if you want to calculate for and account for all the results of your entertainment center's work, estimate the income and expenses of the enterprise, account for the company's profitability, and even more. Entertainment center's control will become simple and convenient due to the fact that registration of each customer's visit and payment will take just a few seconds from your employees.
In the process of recording the entertainment center's financial documentation, you will not at all need to maintain detailed information of the customer base, however, you can create profiles in the database for your regular visitors. All available information about such clients, including their phone number and email address, will be added to the control and accounting program of the entertainment center. Then you can use all this data to send out important information about discounts and various promotions. In the process of managing an entertainment center, it is also possible to keep records of personal customer profiles, their discounts, bonuses, and a lot more!
The USU Software's configuration for entertainment center control has a simple and streamlined user interface, which helps its users very quickly adjust and get used to the workflow processes of the program. It usually takes just around a couple of hours to learn the intricacies of the program even for very inexperienced users.
The user interface's design of the automation and accounting system of entertainment centers is easy to change. You can pick the design from one of over fifty themes presets that are shipped for free with the program, or you can create a design of your own! We provide specialized and easy-to-use customization tools with the USU Software, meaning that you can fine-tune the appearance of your program to your liking. Tools include the import of icons and pictures in the program. If you still wish to have your own design, but rather do not have time to create a design of your own, or just wish for it to be made professionally — you just need to contact our developers and describe them the type of appearance you want the program to have, and they will be sure to provide you the design you need, with taking into account all of your wishes and requests!
Entertainment center management can be carried out simultaneously by several employees, including the manager. Our system is so convenient that even multiple employees can work on the same document simultaneously without interrupting each other! After the work is done, every single accounting document of the entertainment center will be saved in a specialized database with all the financial information of the enterprise, as well as everything else. This database is constantly being preserved by the automatic creation of backups, meaning that chances of data loss are minimal, especially in comparison to traditional methods of accounting, such as using general accounting programs or even pen and paper.
The program for working at the entertainment center can be used both over a local network and through an Internet connection, which is especially convenient if you wish to control your employees remotely, without having to visit the entertainment center personally in order to perform accounting and control over the enterprise.
The USU Software is a large-scale, highly customizable system for entertainment center control, so you may worry that one day you will simply expand your enterprise to the point of our program becoming too inefficient and obsolete for it, but do not worry, the USU Software can be easily scaled to match performance requirements even for big companies with multiple branches and offices without losing efficiency along the way.
Our entertainment center program has been developed using the most advanced technologies. During the maintenance of the entertainment center, all entered data is securely stored and protected by the built-in functions of the system. In a modern entertainment facility accounting program, you can create and automatically fill out various documents.
The entertainment center accounting software is undemanding to the characteristics of the hardware and can work on all computers running OS Windows. The simple functionality of the entertainment accounting system can be easily adjusted to your needs by our technical specialists. Various reports are available to heads of organizations to manage the activities of the entertainment club, in which spreadsheet data is visualized in the form of graphs to further optimize the entertainment center and its operation. Any of the reports or documents can be saved in a suitable format for mailing, printing, and subsequent use in management processes. You can get more details about the USU Software's configuration for entertainment centers by contacting our development team using requisites that can be found on our website!
Download demo version
Purchase the software for entertainment centers
If you want to purchase software, contact us by phone, Skype or write us an email. All contact details you can find here. You can discuss all the details with our specialists and then they will prepare a contract and an invoice.